Date : November 8 - 9, 2023
Ibaraki Press Tour
post date : 2023.10.25
Ibaraki Press Tour
Tour Dates: Wednesday, November 8–Thursday, November 9, 2023

<Topics>
1. To dinner tables around the world! Exports of Ibaraki agricultural products increased by 10 times over 6 years
2. The fishing industry in Ibaraki, fighting climate change with the latest technology (Mackerel and caviar aquaculture)
3. Traditional industries in Mito, overcoming the pandemic (Demonstration by the number one fireworks expert in Japan/Paper lanterns)

 Ibaraki Prefecture is blessed with fertile land and a bountiful ocean, and has been the breadbasket for Japan's capital region.
 No. 3 in the nation for agricultural output, Ibaraki is now putting more effort into exporting its agricultural products. With the future decline of the domestic market due to population decline in mind, overseas sales channels have been expanded. The total value of exports has increased by ten times over six years.
 Ibaraki is also a major fishing prefecture, No. 2 after Hokkaido when it comes to total marine fishing catch, but with the risk of poor catches due to climate change in recent years, initiatives have begun for aquaculture using the latest technology, such as ICT.
 With the area having prospered in the Edo period (1603–1867) under the Mito branch of the Tokugawa Gosanke (three houses of Tokugawa), there are also many local, traditional industries. A group of Japan's top firework experts who won the Prime Minister's Award 21 times, and artisans making "Suifu chochin" paper lanterns, are contributing to the area after persevering through the pandemic.
 This press tour will visit Ibaraki Prefecture ahead of the G7 Interior and Security Ministers' Meeting in Mito, Ibaraki, and cover the efforts of those working in agriculture, fishing, and traditional industries.
 [Tour Details]
<Topic 1: To dinner tables around the world! Exports of Ibaraki agricultural products increased by 10 times over 6 year>
1. JA Namegata Shiosai: Ibaraki sweet potatoes exported to the world

 No. 3 in the nation for agricultural output, Ibaraki Prefecture has positioned beef, rice, and sweet potato as "three major exports," expanding overseas sales channels considering the future shrinking of the domestic market due to population decline. In FY 2022, the value of Ibaraki Prefecture's agricultural exports (fruits and vegetables, rice, animal products) increased by around 35% compared to the previous year, to 1.31607 billion yen, its highest ever. Of this amount, fruits and vegetables accounted for the most, having grown 18% year-on-year. Over 70% was sweet potatoes, which increased 12% YOY due to increased demand for roasted sweet potato in Southeast Asia.

 The Namegata region in the southeast of Ibaraki is well known in Japan for its sweet potatoes. With a warm climate and soil with good drainage, sweet potatoes are grown on around 1,000 hectares (the equivalent of 23 Tokyo Domes). The Japan Agricultural Cooperatives branch there, JA Namegata Shiosai, helped start the roasted sweet potato boom in the last few years by proposing roasting sweet potatoes to sell them at grocery stores and other locations throughout Japan. Since 2016, they began exporting sweet potatoes, providing samples of and selling roasted sweet potato in overseas grocery stores as well, growing demand. Currently, sweet potatoes are now being sold to Thailand, Hong Kong, Singapore, Malaysia, Canada, France, Germany, and other EU member countries. The high sugar content and silky texture of Japanese sweet potatoes matched with consumers' desire for healthy products, and they have been growing in popularity around the world.
 This tour will hear from JA Namegata Shiosai representatives Mr. Takanori Kawano and Mr. Yuji Kuriyama, who are intent on making "yaki-imo" (roasted sweet potatoes) a word known around the world, about what cultivars of sweet potato have been popular recently, and what the situation of overseas exports is like. There will also be an opportunity to film and photograph sweet potatoes being harvested and packaged, as well as where they are stored.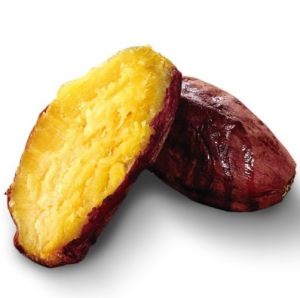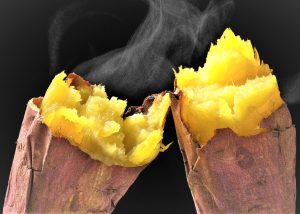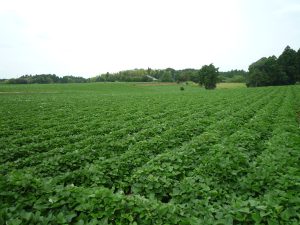 [Photos courtesy of JA Namegata Shiosai]

2. I.K.N. Egg Farms Co.: Eggs from Ibaraki, the No. 1 producer of eggs in Japan, growing in popularity in Hong Kong

 In recent years, the popularity of Japanese eggs has been growing, particularly in Hong Kong. With a boom in the popularity of Japanese food, there are even specialty restaurants serving egg on rice using Japanese eggs. There are also consumers who say they grew to like raw eggs after eating them when on vacation in Japan. According to the Japanese Poultry Association, the number of eggs exported to Hong Kong has more than tripled over the past three years. The amount exported to Hong Kong last year grew by 30% year-on-year, to approximately 28,250 tonnes, accounting for 92% (over 400 million eggs) of the total for eggs exported.

 One unique characteristic of egg production in Japan is the intense health control carried out under the assumption the eggs will be eaten raw, due to Japan's food culture. At grading and packing centers, eggs brought in by farms are washed in an egg-washing machine before going through an automated device that checks for contaminated eggs. After being examined to ensure there are no cracks and then disinfected, these exterior checks are followed by an inspection of the egg's contents.

 Poultry farming has long been popular in Ibaraki Prefecture, and in FY 2022 the prefecture was No. 1 in the country for the amount of chicken eggs produced, at around 230,000 tonnes. The export value of animal products in FY 2022 for Ibaraki Prefecture was 421.6 million yen, up by around 2.3 times year-on-year, and reached a new record. Along with a significant rebound in the amount of Hitachi beef being exported to Thailand, the increase in eggs being exported to Hong Kong helped push these numbers up.

 Established in 1925, and reaching its 100th anniversary in 2025, I.K.N. Egg Farms is a pioneer of poultry farming in Japan. Mr. Toramatsu Saito began raising ten chickens while recovering from tuberculosis, and as it was difficult to find nutritious food at that time, started the business from the desire to make it so people could safely eat nutritious eggs at any time. Currently, I.K.N. has farms at four locations in Ibaraki and two locations in Saitama, raising a total of over two million chickens. The company's key strength is that it carries out everything internally, including feeding, hatching, raising chicks to adults, quality control of eggs, packing, sales, and manufacture and sales of compost.

 The high-quality eggs produced here are sent to dinner tables in Hong Kong as well. The chicken manure is also made into compost at the attached compost factory, and is used by local farmers, contributing to organic cyclical agriculture.
 The tour will visit I.K.N. Egg Farm's grading and packing center, and hear from company president Mr. Taku Saito about the company's egg production process and exports, as well as having an opportunity to film and photograph eggs being graded and packed.
*Please note the filming and photographing will be carried out from behind glass.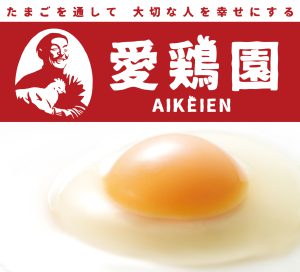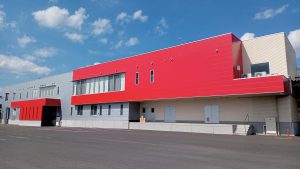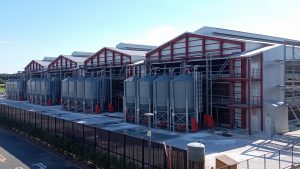 [Photos courtesy of I.K.N. Egg Farms]

<Topic 2: The fishing industry in Ibaraki, fighting climate change with the latest technology (Mackerel and caviar aquaculture)>
3. Mackerel farming using ICT: A new initiative in light of the risk of poor catches due to climate change

 The waters off Ibaraki's coast are an excellent fishing spot, with the Oyashio and Kuroshio Currents mixing offshore, and the prefecture is one of Japan's top producers of marine products. In 2021 Ibaraki was No. 2 after Hokkaido when it comes to total marine fishing catch, at 299,686 tonnes. The prefecture was No. 1 in Japan for the mackerel catch, at 73,800 tonnes in the same year.

 However, in recent years in Japan there have been record breaking lows for catches including squid and Pacific saury, with climate change thought to be one factor. In order to prepare for the risk of poor catches and changes to the marine environment due to climate change, Ibaraki determined that aquaculture was vital.
 
 Despite having the highest mackerel catch in Japan, little mackerel farming at sea level had been carried out in Ibaraki, and beginning last year the prefecture began a demonstration project using ICT to farm mackerel.

 At Nakaminato Port in Hitachinaka, Ibaraki, two net cages have been set up and around 35,000 mackerel are being farmed. A major feature of this farming effort is that the latest digital technology, such as ICT, has been incorporated in order to efficiently farm the fish without much human labor. The cages have automatic feeding devices and underwater cameras developed by Umitron, and smartphones or other devices can be used to remotely monitor the mackerel anywhere, anytime, while the AI automatically adjusts the amount they are fed. Environmental sensors also continually monitor water temperature, salt content, and oxygen concentration, with the environmental data used to help analyze the state of the mackerels' growth. With warming and other issues having a growing impact on the fishing industry around the world, Ibaraki Prefecture is developing new farming technology to respond to climate change.
 The tour will visit Nakaminato Port and hear from Mr. Hisao Seya of the Fisheries Products Promotion Section of the Agriculture, Forestry and Fisheries Department of the Ibaraki Prefectural Government and a representative of Umitron about the prefecture's demonstration project for farming mackerel, as well as having an opportunity to film and photograph the cages being used.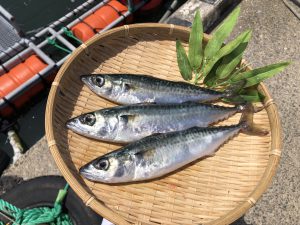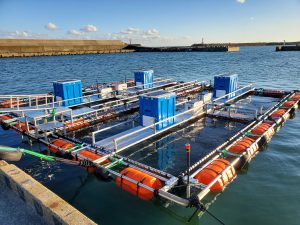 [Photos courtesy of Fisheries Products Promotion Section, Agriculture, Forestry and Fisheries Department, Ibaraki Prefectural Government]

4. Tsukuba Chozame Sangyo: Creating a caviar brand with land-based aquaculture

 Most of the caviar in Japan is imported. In Ibaraki, efforts are underway to develop a new brand, farming sturgeon and selling their eggs as Kasumigaura Caviar. Farming sturgeon helps avoid the impact of climate change compared to catching wild sturgeon, and they can also be farmed on land using fresh water.

 Tsukuba Chozame Sangyo uses the pool of an elementary school that closed down in Sakuragawa, Ibaraki to raise sturgeon to adults from fries over the course of eight years. Company president Mr. Masao Hakuta, who formerly worked in architecture, decided to join the still-developing world of sturgeon farming, which was completely different to his previous job, at the invitation of an acquaintance. The caviar they produce is processed with a lower salt content than the salty imported caviar, making it possible to enjoy the natural flavor of the caviar itself. In addition to operating a restaurant that serves caviar and sturgeon meat, the company is preparing to begin hydroponic cultivation of vegetables using the water the sturgeon are farmed in, which is rich in the nutrients necessary to grow plants.
 The tour will visit the sturgeon farm at the pool of the closed school and the restaurant, hear about sturgeon farming and caviar production, and have the opportunity to film and photograph the sturgeon.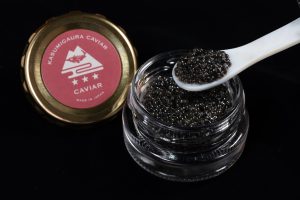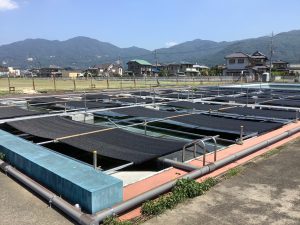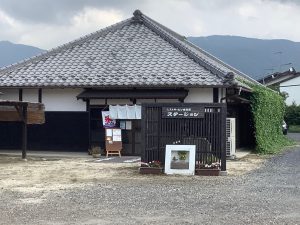 [Photos courtesy of Tsukuba Chozame Sangyo]

<Topic 3: Traditional industries in Mito, overcoming the pandemic (Demonstration by the number one fireworks expert in Japan/Paper lanterns)>
5. Nomura Hanabi Kougyou Co., Ltd.: A fireworks demonstration by the No. 1 fireworks expert in Japan, the pride of Ibaraki

 With the COVID-19 pandemic starting in 2020, numerous events were cancelled, and firworks displays, a traditional summer event in Japanese culture, were particularly impacted, frequently being cancelled or delayed. However, Japan's pyrotechnicians overcame these difficulties, and are once again lighting up the night skies with their displays.

 Nomura Hanabi Kougyou in Mito, Ibaraki is a fireworks company with a long history, having been established in 1875. It is said that one of the reasons fireworks became popular in this area is because it was under the control of one of Mito, one of the three houses of Tokugawa, and so access to gunpowder was unrestricted. Nomura Hanabi Kougyou has won the Prime Minister's Award a total of 21 times, making them well known as top fireworks experts in Japan. In particular, their Music Star Mine that synchronizes fireworks with music has been very well received.

 Mr. Yoichi Nomura, the fourth-generation company president, refined the skills that had been passed down to him since the company's founding, and in 2013 he was recognized as a Contemporary Master Craftsman, and in 2014 he received a Medal with Yellow Ribbon, with many suggesting he is the No. 1 fireworks expert in Japan. Mr. Nomura commented, "Fireworks can only be enjoyed in peaceful, wealthy countries where food, clothing, and shelter is not a concern, and are basically a barometer for culture. I hope for even more countries to be able to enjoy fireworks."
 The tour will visit Nomura Hanabi Kougyou, and hear from Mr. Nomura about his thoughts on making fireworks, with an opportunity to film and photograph the workshop where fireworks are made. Afterwards, the tour will go to the riverbank to film and photograph a fireworks demonstration.
*Filming and photographing some areas of the workshop are not allowed, so be sure to follow the directions of staff on the day of the tour.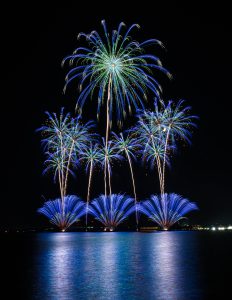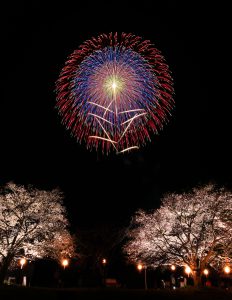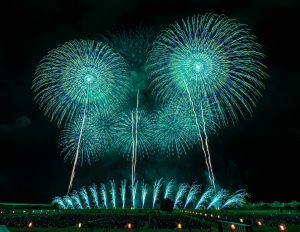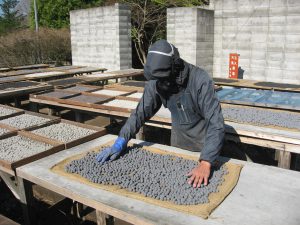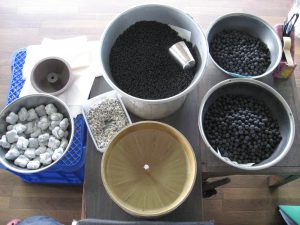 [Photos courtesy of Nomura Hanabi Kougyou]

6. Suzuki Mohei Shoten Co., Ltd.: Mito paper lanterns lighting up people's lives

 The COVID-19 pandemic had a major impact on traditional industries throughout Japan. With the growing age of artisans already a persistent problem, the cancellation of annual events such as festivals was a major blow to many businesses. Despite these struggles, there are still artisans in Ibaraki seeking to pass on their skills to the next generation.

 Chochin paper lanterns, a traditional Japanese craft, are lightweight and foldable lamps, and in addition to their use in daily life, they were beloved for lighting up festivals and rituals at shrines and temples throughout Japan.
Ibaraki Prefecture's Suifu chochin are around 400 years old, and are one of the three major kinds of chochin in Japan, along with Gifu chochin from Gifu Prefecture and Yame chochin from Fukuoka Prefecture. Suifu is another name for Mito, and the origin of the Suifu chochin is said to be the Mito government promoting lower-ranked samurai making them in their spare time in order to support the economy. Suifu chochin use bamboo strips made into circles and tied together with string as a frame, making them tough and durable so they keep their shape even when pulled on.

 Suzuki Mohei Shoten, established in 1865 in Mito, is a producer and wholesaler of Suifu chochin. With the pandemic, Mito's popular summer event, the Mito Komon Festival, was repeatedly cancelled, but it was held as normal this year for the first time in four years, and was brilliantly lit up by Suzuki Mohei Shoten's paper lanterns. While maintaining artisanal techniques that have been passed on for 160 years, the company also develops products matching the modern lifestyle. A new chochin they developed that uses LEDs has won multiple design awards. They are used for decoration at a variety of events and wedding ceremonies, creating a fantastical landscape with soft, gentle lighting.
 The tour will visit the company and speak with Mr. Kota Suzuki about maintaining tradition while innovating, followed by an opportunity to film and photograph the workshop.
* Filming and photographing some processes are not allowed, so be sure to follow the directions of staff on the day of the tour.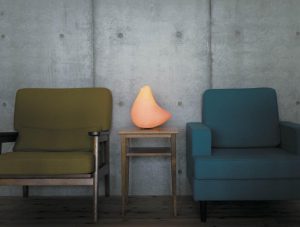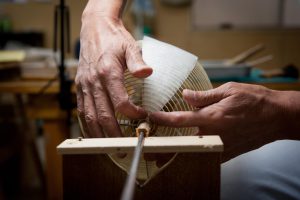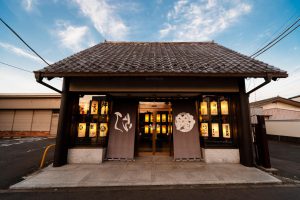 [Photos courtesy of Suzuki Mohei Shoten]

7. Mr. Kazuhiko Oigawa: Briefing by Governor of Ibaraki Prefecture

 Profile: Born in 1964 in Ibaraki Prefecture. Graduated from the University of Tokyo and the University of Washington School of Law. Joined the Ministry of International Trade and Industry (now the Ministry of Economy, Trade and Industry), and later worked in management as an executive at IT companies such as Microsoft and Dwango, providing ample business experience. Was elected for first term as Governor of Ibaraki Prefecture in 2017. Now in his second term.

 The tour will visit the Ibaraki Prefectural Government Building and hear from Mr. Oigawa about Ibaraki Prefecture's initiatives for developing profitable agriculture, forestry, and fishing industries.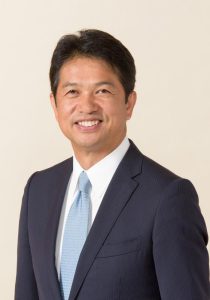 [Photos courtesy of Ibaraki Prefecture]
[Tour Itinerary]
1. Dates: Wednesday, November 8 to Thursday, November 9, 2023
2. Schedule
[Wednesday, November 8]
07:30 Departure from Nippon Press Center Building
09:30-10:45 I.K.N. Egg Farms Co.
11:15-12:15 Lunch
13:00-14:30 JA Namegata Shiosai
16:15-18:00 Nomura Hanabi Kougyou Co., Ltd.
18:30-20:30 Dinner hosted by Ibaraki Prefecture
21:00 Arrival at the hotel (Stay at Hotel the West Hills mito)
[Thursday, November 9]
08:00 Departure from the hotel
08:40-10:00 Nakaminato Port
10:40-11:50 Suzuki Mohei Shoten Co., Ltd.
12:00-13:00 Lunch
13:10-14:10 Briefing by Governor of Ibaraki Prefecture
15:20-17:00 Tsukuba Chozame Sangyo
19:30 Arrival at Nippon Press Center Building

3. Qualification: Bearer of the Ministry of Foreign Affairs of Japan Press Registration Card (in principle)
4. Cost: 10,000 yen per person, including transportation, accommodation (breakfast included), lunches (for both days), and dinner (for the first day).
*Information on payment and cancellation fees will be provided to participants.
*Participants will be required to pay their own transportation costs to the meeting place before the tour, and after the tour ends.
Bearer of the Ministry of Foreign Affairs of Japan Press Registration Card (in principle)
5. Participants: Limited to 10 participants. (Only one reporter or one photographer from each company, but two participants from each TV team will be acceptable.)
*If the number of participants exceeds the capacity, the organizer may make adjustments.
6. Please be sure to confirm and agree to the following before applying:
6-1. Basic Information
(1) This tour is organized by Ibaraki Prefecture and run by the FPCJ.
(2) The schedule is subject to change without notice.
(3) This tour will require participants to bear a part of the cost but is not a profit-making venture.
(4) Ibaraki Prefecture and the FPCJ take no responsibility for any accidents, injuries, illness, or other problems which occur during the tour. Tour participants should apply for travel insurance coverage individually should they decide it is necessary.
(5) There may be some restrictions on photographing and filming at the tour sites. Please follow the instructions of the staff in charge.
(6) This press tour is intended to provide opportunities for news coverage. We request that all participants send a copy of the content of their coverage (article, video, or audio in the case of radio) to the FPCJ after their reports are published or aired. When your report is in a language other than English or Japanese, we also ask you to provide a summary in English or Japanese. By submitting your application, we assume that you have agreed to these conditions.
6-2. Handling of Personal Information
When applying for the tour, you agree to the below.
*Regarding the handling of personal information, the press tour sponsors and operators will respect Japan's Act on the Protection of Personal Information and all other laws and guidelines on the protection of personal information, and handle personal information appropriately.
(1)The tour operators will, when there is a need to do so for the press tour, provide the personal information provided when applying (organization name, personal name, etc.) to other parties in the following cases:
-To arrange travel or insurance through travel agencies (Information provided to: Travel agencies, accommodation operators, transportation operators, insurance companies)
-To ensure smooth operations during the tour (Information provided to: Interpreters, stops on the tour, interviewees)
(2) The tour operators, to ensure smooth operation of the tour, will share the personal names and organization names of applicants with the tour sponsors.
6-3. Recordings by Press Tour Sponsors or Operators During the Tour
When applying for the tour, you agree to the below.
(1) For the record-keeping purposes, the tour operators may film or photograph the tour while it is happening. The copyright holders for these photos or videos will be the tour sponsors.
(2) Photos, videos, or articles of the press tour may be uploaded to websites or social media accounts operated by the sponsors or operators.
(3) The likeness or voice of participants may appear in the abovementioned photos or videos, but you agree to their use by the sponsors or operators.
7. FPCJ Contacts: Hamada (Ms.), Yoshida (Ms.)
Media Relations Division
(Tel: 03-3501-3405, E-mail: ma@fpcjpn.or.jp)
◆When applying for the tour, you agree to the following conditions◆
- Press tours have participants from multiple media organizations, and interviews, filming, and photographing are generally carried out jointly. There is no guarantee that you will be able to perform individual interviews or take individual videos at any of the stops on the tour.
- You must follow the instructions of the tour sponsor and operators regarding the tour schedule, timing, and restrictions on taking videos or photos. If you refuse to follow instructions, you will no longer be allowed to participate in the press tour from that point on.