Date : January 23, 2023
Population Decline and Immigration Policy—Making Japan a Popular Destination for Immigration (Mr. Toshihiro Menju, Managing Director and Chief Program Officer, Japan Center for International Exchange (JCIE))
post date : 2023.01.12
Starting in September 2022, the FPCJ began a series of press briefings on demographic change, one of the most important issues to consider for the future of Japan's society and economy. This will be the fourth briefing in the series.
---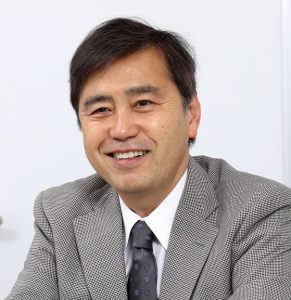 As Japan's birthrate in 2021 reached its lowest since records began in 1899, the unprecedented low birthrate, aging population, and population decline of Japan is being referred to as "Japanification" in other countries, and has been called a national crisis. Instead of Japan escaping this Japanification, it has instead been suggested that if the population decline and aging of the population continue accelerating at the current rate, in the near future the continuation of Japanese society itself may be in danger. As a way to maintain the work force and curb population decline, will Japan implement policies encouraging immigration? If policies welcoming immigration are implemented, what kind of changes will Japanese society need to make?
   The FPCJ has invited Mr. Toshihiro Menju, Managing Director and Chief Program Officer of the Japan Center for International Exchange (JCIE), to discuss the current state of Japanese immigration policy. Mr. Menju was one of the first to warn of the issue of Japan's declining population and proclaim the importance of a "multicultural coexistence society," and has suggested guidelines for immigration policy in numerous media appearances and books.
■Please note that you cannot physically attend this briefing, as it will be a Zoom webinar. 
■Date: January 23 (Mon), 2022, 14:00-15:30  (Deadline for application: 12:00 January 20 )
■Theme: Population Decline and Immigration Policy—Making Japan a Popular Destination for Immigration
■Briefer: Mr. Toshihiro Menju, Managing Director and Chief Program Officer, Japan Center for International Exchange (JCIE)
■Language: Japanese, with consecutive English interpretation
As in our standard press briefings, there will be a Q&A session at the end.
*In principle, questions will only be accepted from members of the foreign press.
■Members of the Foreign Press:
Please send any questions for the briefer or topics you are interested in to cp@fpcjpn.or.jp by Noon on Thursday, January 19.

As there will only be a limited amount of time to ask questions during the briefing, we will collect questions and provide them to the briefer in advance.
Embassy representatives and FPCJ supporting members may also watch the briefing as observers (admission free).
■How to Apply: Please refer to the email  we sent.
*We will not be accepting applications by email.