Date : November 25, 2022
Japan's Child Policies and Child Rearing Support Measures – What Is a Society that Can Raise Children with Peace of Mind? (Mika Ikemoto, Advanced Senior Economist, The Japan Research Institute, Limited)
post date : 2022.11.17
Starting in September 2022, the FPCJ began a series of press briefings on demographic change, one of the most important issues to consider for the future of Japan's society and economy. This will be the third briefing in the series.
---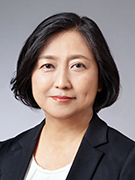 In 2021, the number of births in Japan was 842,897, the lowest number since 1899, marking the sixth consecutive year of decline. The world is paying close attention to Japan's measures to support child-rearing, what initiatives are needed to overcome the declining birthrate, and how to steer Japan toward a society where people can raise their children with peace of mind.
The FPCJ has invited Mika Ikemoto, advanced senior economist at The Japan Research Institute, Limited, who has long studied child-rearing policies, childcare support, and measures for declining birthrates in Japan and other countries, to speak on this topic. She has also made various proposals regarding the Children and Families Agency, which will be established in April 2023.
■Please note that you cannot physically attend this briefing, as it will be a Zoom webinar. 
■Date: November 25 (Fri), 2022, 10:30-12:00 (Deadline for application: 12:00 November 24)
■Theme: Japan's Child Policies and Child Rearing Support Measures - What Is a Society that Can Raise Children with Peace of Mind? 
■Briefer: Mika Ikemoto, Advanced Senior Economist, The Japan Research Institute, Limited
■Language: Japanese, with consecutive English interpretation
As in our standard press briefings, there will be a Q&A session at the end.
*In principle, questions will only be accepted from members of the foreign press.
■Members of the Foreign Press:
Please send any questions for the briefer or topics you are interested in to cp@fpcjpn.or.jp by Noon on Thursday, November 24.
As there will only be a limited amount of time to ask questions during the briefing, we will collect questions and provide them to the briefer in advance.
Embassy representatives and FPCJ supporting members may also watch the briefing as observers (admission free).
■How to Apply: Please refer to the email  we sent.
*We will not be accepting applications by email.