Date : September 7, 2022
Realism diplomacy for a new era and Japan-China Relations (Dr. Tomoko AKO, Professor, University of Tokyo Graduate School of Arts and Sciences)
post date : 2022.08.10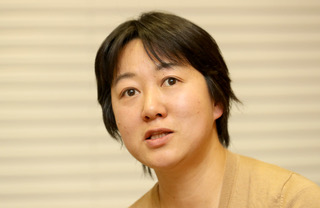 September this year will mark the 50th anniversary of the normalization of Japan-China relations. With the shock of Russia's invasion of Ukraine and growing concern over the situation surrounding Taiwan added to already increased security concerns regarding China and North Korea, the international situation surrounding Japan-China relations has been growing progressively more severe. In his January 2022 policy speech, Prime Minister Fumio Kishida stated that he would place importance on universal values and principles as the first pillar of "realism diplomacy for a new era." In this milestone anniversary year, how should Japan deal with China and what kind of relations should they build in the future?
The FPCJ has invited Professor Tomoko AKO of the Graduate School of Arts and Sciences of the University of Tokyo to discuss the future of Japan-China relations and the relationship between the liberal world and China.
■Date: September 7 (Wed), 2022, 14:00-15:30 (Deadline for application: Noon, Tuesday, September 6)
■Theme: Realism diplomacy for a new era and Japan-China Relations
■Briefer: Dr. Tomoko AKO, Professor, University of Tokyo Graduate School of Arts and Sciences
■Language: Japanese, with consecutive English interpretation

As in our standard press briefings, there will be a Q&A session at the end.
*In principle, questions will only be accepted from members of the foreign press.
■Members of the Foreign Press:

Please send any questions for the briefer or topics you are interested in to cp@fpcjpn.or.jp by 16:00 on September 2. As there will only be a limited amount of time to ask questions during the briefing, we will collect questions and provide them to the briefer in advance.

Embassy representatives and FPCJ supporting members may also watch the briefing as observers (admission free).
■How to Apply: Please refer to the email  we sent.
*We will not be accepting applications by email.