Date : July 27, 2022
The Essence of a "New Form of Capitalism" ― Considering Future Directions (Dr. Noriyuki Yanagawa, Professor, The University of Tokyo Graduate School of Economics and Faculty of Economics)
post date : 2022.07.14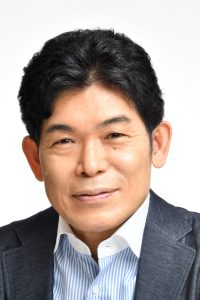 In the Basic Policy on Economic and Fiscal Management and Reform 2022 announced by the Japanese government in June, the goal of a "New Form of Capitalism" was described as upgrading capitalism in order to make a stronger free and fair economic structure. In concrete terms, while improving redistribution to the workforce through measures such as increasing the minimum wage, investments will be made in job training and lifelong education to accelerate the accumulation of human capital in order to create a "virtuous cycle of growth and redistribution." However, the criticism has been made that no clear path has been presented for exactly how to create a virtuous cycle of growth and redistribution.
The FPCJ has invited Dr. Noriyuki Yanagawa, a professor at the University of Tokyo, Graduate School of Economics and Faculty of Economics and a member of the government's Council of New Form of Capitalism Realization, to discuss the meaning behind a New Form of Capitalism and how a virtuous cycle of growth and redistribution can be created. He frequently speaks to the media about the importance of investing in people and the growth strategies.
■Please note that you cannot physically attend this briefing, as it will be a Zoom webinar. 
■Date: July 27 (Wed.), 2022, 15:30-17:00  (Deadline for application: Noon, July 26)
■Briefer: Dr. Noriyuki Yanagawa, Professor, The University of Tokyo Graduate School of Economics and Faculty of Economics
■Language: Japanese, with consecutive English interpretation                                  
As in our standard press briefings, there will be a Q&A session at the end.
*In principle, questions will only be accepted from members of the foreign press.

■Members of the Foreign Press:
Please send any questions for the briefer or topics you are interested in to cp@fpcjpn.or.jp by 12:00 noon on July 26. As there will only be a limited amount of time to ask questions during the briefing, we will collect questions and provide them to the briefer in advance.

Embassy representatives and FPCJ supporting members may also watch the briefing as observers (admission free).
■How to Apply: Please refer to either the email we sent.
*We will not be accepting applications by email.