Date : May 17, 2022
The Situation in Ukraine and Japan (Dr. Michito TSURUOKA, Associate Professor, Keio University)
post date : 2022.05.02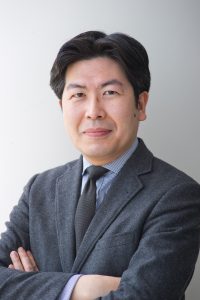 Two months have passed since the Russian invasion of Ukraine began. Western nations and Japan have been making economic sanctions on Russia increasingly harsh, and food and energy costs are continuing to increase as the stability of the supply remains unclear.
There is also a growing debate over a major nuclear power invading a non-nuclear state and indicating the possibility of using nuclear weapons. What effects will the situation in Ukraine have on Japanese relations with Russia, and on the Japanese politics, economy, society, and security?
The FPCJ has invited Keio University associate professor Dr. Michito Tsuruoka, an expert in European politics whose research topics include international security and nuclear policy, to discuss the situation.

■This briefing will be held as a hybrid briefing, with the option to participate in person at the FPCJ  (members of the foreign press only) in addition to the online livestream.
■Date: May 17 (Tue.), 2022, 16:00-17:30 (Deadline for application: Noon, May 17)
■Theme: The Situation in Ukraine and Japan
■Briefer: Dr. Michito TSURUOKA, Associate Professor, Keio University
■Language: Japanese, with consecutive English translation
As in our standard press briefings, there will be a Q&A session at the end.
*In principle, questions will only be accepted from members of the foreign press.
■Members of the Foreign Press:
Please send any questions for the briefer or topics you are interested in to cp@fpcjpn.or.jp by 12:00 noon on May 13. As there will only be a limited amount of time to ask questions during the briefing, we will collect questions and provide them to the briefer in advance.

Embassy representatives and FPCJ supporting members may also watch the briefing as observers (admission free).
■How to Apply: Please refer to the email  we sent.
*We will not be accepting applications by email.