Date : April 11, 2022
The Tokyo Stock Exchange Restructuring's Impact on Japanese Companies and the Economy (Professor Hideki Kanda, Faculty of Law, Gakushuin University)
post date : 2022.03.28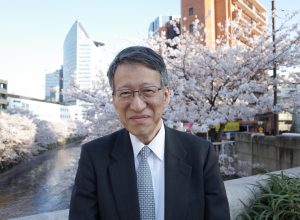 On April 4, 2022, the Tokyo Stock Exchange (TSE) will be restructured from its current four market segments to three market segments: Prime, Standard, and Growth. Companies listed in the Prime Market will require a high degree of transparency and corporate governance as global companies, such as increased disclosure requirements for information related to sustainability, including measures to deal with climate change. What impact will this restructuring have on Japanese companies, and the economy as a whole? Will this restructuring eliminate concerns over the TSE being unable to recover from its decline after the collapse of Japan's economic bubble, and becoming just another regional stock exchange?
The FPCJ has invited Professor Hideki Kanda of Gakushuin University, who took the lead in this restructuring, to discuss this topic. Professor Kanda is chair of the TSE's Advisory Group on Improvements to TSE Listing System, as well as chair of Financial System Council working groups.
■Please note that you cannot physically attend this briefing, as it will be a Zoom webinar. 
■Date: April 11 (Mon), 2022, 14:00-15:30 (Deadline for application: Noon, April 8)
■Briefer: Professor Hideki Kanda, Faculty of Law, Gakushuin University

■Language: Japanese, with consecutive English interpretation                                  
As in our standard press briefings, there will be a Q&A session at the end.
*In principle, questions will only be accepted from members of the foreign press.

■Members of the Foreign Press:
Please send any questions for the briefer or topics you are interested in to cp@fpcjpn.or.jp by 12:00 noon on April 8. As there will only be a limited amount of time to ask questions during the briefing, we will collect questions and provide them to the briefer in advance.

Embassy representatives and FPCJ supporting members may also watch the briefing as observers (admission free).
■How to Apply: Please refer to either the email or fax we sent.
*We will not be accepting applications by email.