Date : March 15, 2022
Future Outlook for Japan-ASEAN Relations (Dr. Mie Oba, Professor, Kanagawa University Faculty of Law)
post date : 2022.02.28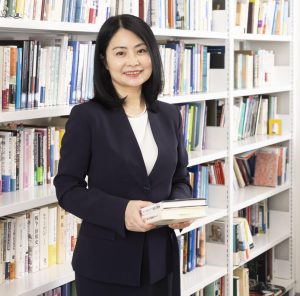 At a G7 foreign ministers meeting held in the UK in December 2021, foreign ministers from Association of South-East Asian Nations (ASEAN) member states were invited for the first time, demonstrating hopes for the role ASEAN will play in a Free and Open Indo-Pacific. This February, the US Biden administration announced its Indo-Pacific Strategy, which mentioned deepening cooperation with ASEAN as well as clearly stating that the US will intensify its focus in the Indo-Pacific as it faces mounting challenges from China. How should Japan, which has been a world leader in relations with ASEAN and will mark the 50th anniversary of ASEAN-Japan friendship and cooperation in 2023, develop its relationship with ASEAN for peace and prosperity in the region?
The FPCJ has invited Dr. Mie Oba, a professor at Kanagawa University and an expert on Asian international politics, to discuss this topic.
■Please note that you cannot physically attend this briefing, as it will be a Zoom webinar. 
■Date: March 15 (Tues), 2022, 11:00-12:30 (Deadline for application: Noon, March 14)
■Briefer: Dr. Mie Oba, Professor, Kanagawa University Faculty of Law

■Language: Japanese, with consecutive English interpretation                                  
As in our standard press briefings, there will be a Q&A session at the end.
*In principle, questions will only be accepted from members of the foreign press.

■Members of the Foreign Press:
Please send any questions for the briefer or topics you are interested in to cp@fpcjpn.or.jp by 12:00 noon on March 14. As there will only be a limited amount of time to ask questions during the briefing, we will collect questions and provide them to the briefer in advance.

Embassy representatives and FPCJ supporting members may also watch the briefing as observers (admission free).
■How to Apply: Please refer to either the email or fax we sent.
*We will not be accepting applications by email.