Date : March 23, 2021
Tax Reform in Japan after COVID-19—Will Inequality Be Reduced? (Dr. Shigeki Morinobu, Research Director, The Tokyo Foundation for Policy Research)
post date : 2021.03.09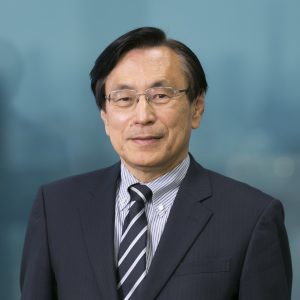 The tax reform package for the 2021 fiscal year is expected to be passed by the end of March. The package includes extending residential and vehicle tax cuts intended to lessen the economic impact of the COVID-19 pandemic, as well as new corporate tax breaks to encourage digitalization and carbon-free initiatives once the pandemic is over. Although the reforms will expand tax cuts related to businesses and people's daily lives, they have been criticized as lacking measures to deal with future issues such as the environment, and in correcting the income and wealth gap which has grown even wider during the pandemic.
What measures will be necessary in Japan to correct inequality after COVID-19? The FPCJ has invited Dr. Shigeki Morinobu, research director at the Tokyo Foundation for Policy Research and a former senior official of the Ministry of Finance, to discuss this topic. 
■Please note that you cannot physically attend this briefing, as it will be a Zoom webinar. 
■Date: March 23 (Tue), 2021, 14:00-15:30 (Deadline for application: Noon, March 22)
■Briefer: Dr. Shigeki Morinobu, Research Director, The Tokyo Foundation for Policy Research
■Language:  Japanese, with consecutive English translation
As in our standard press briefings, there will be a Q&A session at the end.
*In principle, questions will only be accepted from members of the foreign press.
■Members of the Foreign Press:
Please send any questions for the briefer or topics you are interested in to cp@fpcjpn.or.jp by 12:00 noon on March 22.  As there will only be a limited amount of time to ask questions during the briefing, we will collect questions and provide them to the briefer in advance.

Embassy representatives and FPCJ supporting members may also watch the briefing as observers (admission free).
■How to Apply: Please refer to either the email or fax we sent.
*We will not be accepting applications by email.