Date : January 8, 2021
The Japanese Economy in 2021—Recovering from the COVID-19 Recession (Mr. Taro Saito, NLI Research Institute)
post date : 2020.12.22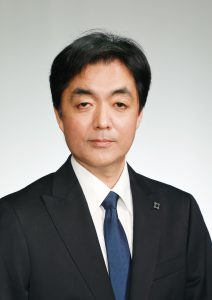 The continuing COVID-19 pandemic has had a severe impact on economic and social activity. Will the Japanese economy head toward a smooth recovery in 2021? What initiatives has the new Suga administration implemented to attempt the difficult task of preventing the spread of the virus while continuing economic activity, and how successful have they been? What policies will be necessary going forward to help the economy recover?
The FPCJ has invited Mr. Taro Saito, an executive research fellow at the Economic Research Department of NLI Research Institute, to discuss the outlook for the Japanese economy in 2021.
■Please note that you cannot physically attend this briefing, as it will be an online press briefing held as a Zoom webinar. 


■Date: January 8 (Fri), 2021, 14:00-15:30 (Deadline for application: Noon, January 7)
■Briefer: Mr. Taro Saito, Executive Research Fellow, Economic Research Department, NLI Research Institute
■Language: Japanese, with consecutive English interpretation                                  
As in our standard press briefings, there will be a Q&A session at the end.
*In principle, questions will only be accepted from members of the foreign press.

■Members of the Foreign Press:
Please send any questions for the briefer or topics you are interested in to cp@fpcjpn.or.jp by 12:00 noon on January 7.  As there will only be a limited amount of time to ask questions during the briefing, we will collect questions and provide them to the briefer in advance.

Embassy representatives and FPCJ supporting members may also watch the briefing as observers (admission free).
■How to Apply: Please refer to either the email or fax we sent.
*We will not be accepting applications by email.