Date : December 8, 2020
The Future of Free Trade in 2021—Japanese Leadership and the Response of the New US Administration (Dr. Fukunari Kimura, Professor, Keio University)
post date : 2020.11.26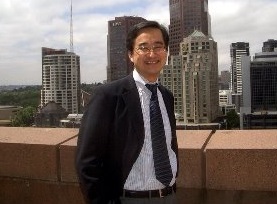 On November 15, the Regional Comprehensive Economic Partnership (RCEP) was signed by fifteen countries including Japan, China, South Korea, ASEAN nations, Australia, and New Zealand, creating the world's largest free trade zone covering approximately 30% of the global economy. Together with the inauguration of a new US administration next year, how will this major free trade agreement affect Japan-US trade talks, the possibility of the US returning to the TPP, and the economic tension between the US and China? Will India return to the RCEP after having opted out? How will Japan respond?
The FPCJ has invited Dr. Fukunari Kimura, Professor of Keio University, to speak about global free trade in 2021.
■Please note that you cannot physically attend this briefing, as it will be a Zoom webinar. 

■Date: December 8 (Tues), 2020, 11:00-12:30 (Deadline for application: Noon, Dec. 7)
■Briefer: Dr. Fukunari Kimura, Professor, Keio University

■Language: Japanese, with consecutive English interpretation                                  
As in our standard press briefings, there will be a Q&A session at the end.
*In principle, questions will only be accepted from members of the foreign press.

■Members of the Foreign Press:
Please send any questions for the briefer or topics you are interested in to cp@fpcjpn.or.jp by 12:00 noon on Dec. 7.  As there will only be a limited amount of time to ask questions during the briefing, we will collect questions and provide them to the briefer in advance.

Embassy representatives and FPCJ supporting members may also watch the briefing as observers (admission free).
■How to Apply: Please refer to either the email or fax we sent.
*We will not be accepting applications by email.