Date : November 13, 2020
The US Presidential Election and Japan's New Cabinet (Dr. Toshihiro Nakayama, Professor, Faculty of Policy Management, Keio University)
post date : 2020.10.29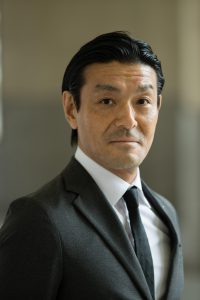 The 2020 US presidential election is entering its final stages, with voting to take place on November 3. With increased numbers of mail-in ballots due to the impact of COVID-19, the final results of the election, which is expected to be close, may not be known until over a week later.
The FPCJ has invited Keio University Professor Dr. Toshihiro Nakayama to hold an online briefing on the topic of the US after the presidential election and Japan after the start of its new cabinet. He will discuss what significance the results of the presidential election will have on the international community, and in particular Japan.
■Please note that you cannot physically attend this briefing, as it will be an online press briefing held as a Zoom webinar. 

■Date: November 13 (Fri), 2020, 11:00-12:30 (Deadline for application: Noon, November 12)
■Briefer: Dr. Toshihiro Nakayama, Professor, Faculty of Policy Management, Keio University

■Language: Japanese, with consecutive English interpretation                                  
As in our standard press briefings, there will be a Q&A session at the end.
*In principle, questions will only be accepted from members of the foreign press.

■Members of the Foreign Press:
Please send any questions for the briefer or topics you are interested in to cp@fpcjpn.or.jp by 12:00 noon on November 12.  As there will only be a limited amount of time to ask questions during the briefing, we will collect questions and provide them to the briefer in advance.

Embassy representatives and FPCJ supporting members may also watch the briefing as observers (admission free).
■How to Apply: Please refer to either the email or fax we sent.
*We will not be accepting applications by email.