Date : October 28, 2020
Will the Pandemic Prompt Regional Revitalization and Ease Overconcentration in Tokyo? (Mr. Yutaka Okada, Senior Economist, Research Department – Public Policy, Mizuho Research Institute Ltd.)
post date : 2020.10.16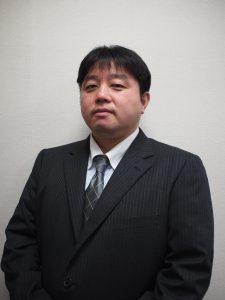 The spread of COVID-19 has led to a decline in Tokyo's population, the adoption of remote work and other new working styles, and smaller, decentralized offices for businesses in central Tokyo. With these changes, the debate over decentralizing functions of the national capital and moving them to other regions has been regaining steam. Will regional revitalization and easing overconcentration in Tokyo, issues which Japan has struggled with for years, move forward with the COVID-19 pandemic as a catalyst, and what kind of changes could they bring about in Japanese society?
The FPCJ has invited Mr. Yutaka Okada, Senior Economist, Research Department – Public Policy at Mizuho Research Institute, to speak about this topic.
■Please note that you cannot physically attend this briefing, as it will be an online press briefing held as a Zoom webinar. 

■Date: October 28 (Wed), 2020, 14:00-15:30 (Deadline for application: Noon, October 27)
■Briefer: Mr. Yutaka Okada, Senior Economist, Research Department – Public Policy, Mizuho Research Institute Ltd.

■Language: Japanese, with consecutive English interpretation                                  
As in our standard press briefings, there will be a Q&A session at the end.
*In principle, questions will only be accepted from members of the foreign press.

■Members of the Foreign Press:
Please send any questions for the briefer or topics you are interested in to cp@fpcjpn.or.jp by 12:00 noon on October 27.  As there will only be a limited amount of time to ask questions during the briefing, we will collect questions and provide them to the briefer in advance.

Embassy representatives and FPCJ supporting members may also watch the briefing as observers (admission free).
■How to Apply: Please refer to either the email or fax we sent.
*We will not be accepting applications by email.