Date : June 30, 2020
Japanese Society and Families After COVID-19—Responding to Changes (Professor Masahiro Yamada, Faculty of Letters, Chuo University)
post date : 2020.06.22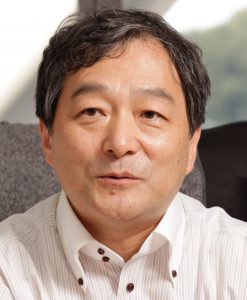 With the state of emergency announced to prevent the spread of COVID-19 having been lifted nationwide, Japanese society has begun reopening in earnest. However, it has been said that life will not fully return to the way it was before the pandemic. With Japanese society and families being expected to change to adapt to a "new lifestyle," what problems and challenges will they face, and what strategies will they need to overcome those obstacles?
The FPCJ has invited Professor Masahiro Yamada of the Chuo University Faculty of Letters, an expert in sociology of the family and the originator of unique terms such as "parasite singles" and "konkatsu (marriage hunting)," to discuss what families will be like after COVID-19.
■Please note that you cannot physically attend this briefing, as it will be an online press briefing held as a Zoom webinar. 
■Date: June 30, 2020, 11:00-12:00 (Deadline for application: Noon, June 29)
■Briefer: Professor Masahiro Yamada, Faculty of Letters, Chuo University
■Language: Japanese, with consecutive English interpretation
■Deadline for application: Noon, June 29
Note: No reply will be sent confirming your application, but after applying an email will be sent before the day of the briefing with details on how to join the briefing.
As in our standard press briefings, there will be a Q&A session at the
*In principle, questions will only be accepted from members of the foreign press.
■Members of the Foreign Press:
Please send any questions for the briefer or topics you are interested in to cp@fpcjpn.or.jp by 12:00 noon on June 29.  As there will only be a limited amount of time to ask questions during the briefing, we will collect questions and provide them to the briefer in advance.
Embassy representatives and FPCJ supporting members may also watch the briefing as observers (admission free).