Date : January 15, 2020
Japan Cultural Expo – Nihonhaku (Deputy Commissioner for Cultural Affairs Nakaoka & President of Japan Arts Council Kawamura)                         
post date : 2019.12.27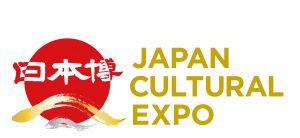 Under the overarching theme "Humanity and Nature in Japan," the Japan Cultural Expo is a nationwide festival of Japanese arts and culture. Timed to coincide with the 2020 Tokyo  Olympic and Paralympic Games, events held all over the country will display the arts of Japan for the appreciation and enjoyment of not only Japanese audiences but also visitors from overseas. The Expo presents a broad range of cultural programs including exhibitions, performing arts productions, and arts festivals nationwide throughout the year, in all four seasons.
The FPCJ has invited Mr. Tsukasa Nakaoka, Deputy Commissioner for Cultural Affairs, and Ms. Junko Kawamura, President of the Japan Arts Council, to talk about this initiative and its program lineup for 2020, including the grand opening ceremony in March.
<Major Programs for 2020>
- Grand opening ceremony: One-night-only performance featuring traditional Japanese performing arts such as kabuki, noh, and bunraku as well as contemporary stage productions, with over 80 top performers from different genres. (March 14, 2020 at the Tokyo National Museum)
- Exhibitions focusing on daily life in Japan: Washoku (Japanese cuisine), kimono, buildings and architecture, fashion, manga and much more.
Date: January 15 (Wed), 2020, 15:30-17:00
Briefer: Mr. Tsukasa Nakaoka, Deputy Commissioner for Cultural Affairs               
       Ms. Junko Kawamura, President, Japan Arts Council                            
Language: Japanese (with consecutive English interpretation)
Place: Foreign Press Center Japan(6th fl., Nippon Press Center Bldg)
          *No car park is available. 
【Reservation required: 40 openings available】 
*Embassy representatives and FPCJ supporting members may also attend the briefing as observers (admission free).
  In principle, only one person will be accepted from each organization.
  If all openings have been filled, your application may be rejected.
  Please note that FPCJ will not reply to your application, unless NO openings are available.
  Thank you for your understanding.