Date : January 8, 2020
Japanese Politics in 2020: The 8th Year of the Abe Administration (Dr. Harukata TAKENAKA, GRIPS Prof.)
post date : 2019.12.01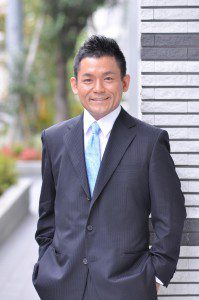 In November 2019, Prime Minister Shinzo Abe became the longest-serving prime minister in the history of Japan's constitutional government, and he still has two years left in his term as the President of the Liberal Democratic Party. Topics of interest in Japanese domestic politics in 2020 include how Abe will implement comprehensive security policy reforms and how he will approach constitutional reform. They also cover the possible timing of next general election and possible outcome of the Tokyo gubernatorial election in July. They also extend to political implications of possible economic decline after the Olympics and Paralympics.
The FPCJ has invited Dr. Harukata Takenaka, a professor at the National Graduate Institute for Policy Studies (GRIPS), to speak about domestic Japanese politics in 2020, the eighth year of the Abe administration.
Date: January 8 (Wed), 2020, 11:00-12:30
Briefer: Dr. Harukata TAKENAKA, Professor, National Graduate Institute for Policy Studies       
Language: Japanese (with consecutive English interpretation)
Place: Foreign Press Center Japan(6th fl., Nippon Press Center Bldg)
          *No car park is available. 
【Reservation required: 40 openings available】 
*Embassy representatives and FPCJ supporting members may also attend the briefing as observers (admission free).
  In principle, only one person will be accepted from each organization.
  If all openings have been filled, your application may be rejected.
  Please note that FPCJ will not reply to your application, unless NO openings are available.
  Thank you for your understanding.