Date : December 3, 2019
Responding to Frequent Large-scale Water-related Disasters (The University of Tokyo Professor Koji IKEUCHI)
post date : 2019.12.02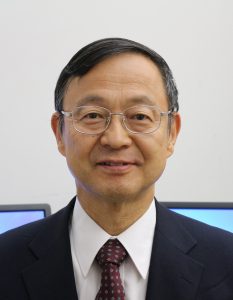 In recent years, torrential rain has been occurring frequently, with climate change said to be the cause. This fall, three typhoons caused significant damage in Japan, particularly eastern Japan, such as large-scale blackouts, collapsed river embankments, flooding and landslides. These caused over 100 deaths, as well as leading to approximately 2,800 people having to live in evacuation centers and over 90,000 homes being damaged. With these disasters occurring just as the national government was preparing to make fundamental changes to its water control policies to increase national resiliency, the government has been providing support for those affected and accelerating the reconstruction process, as well as planning to widen channels for rivers demonstrating a risk, build more embankments, and strengthen dams' flood control capabilities.
How can we deal with these large-scale water-related disasters, which are expected to continue to occur commonly in the future? The FPCJ has invited University of Tokyo professor Dr. Koji IKEUCHI, an expert in disaster prevention and reduction for water-related disasters and in river risk management, to discuss this topic.
Date: December 3 (Tue), 2019, 14:15-15:45 (*Changed from 14:00-15:30)
Briefer: Dr. Koji IKEUCHI, Professor of Graduate School of Engineering, Department of Civil Engineering, The University of Tokyo
Place: Foreign Press Center Japan(6th fl., Nippon Press Center Bldg)
Language: Japanese (with consecutive English interpretation)

【Reservation required: 40 openings available】 Due to the size of the venue, please apply in advance.  
*Embassy representatives and FPCJ supporting members may also attend the briefing as observers (admission free).
  In principle, only one person will be accepted from each organization.
  If all openings have been filled, your application may be rejected.
  Please note that FPCJ will not reply to your application, unless NO openings are available.
  Thank you for your understanding.
*No car park is available. Please use a nearby car park if you come by car.