Date : November 28, 2019
What is the Goal of the Ainu Policy Promotion Act? (Director of Hokkaido Univ. Center for Ainu and Indigenous Studies Dr. Teruki TSUNEMOTO)  
post date : 2019.11.22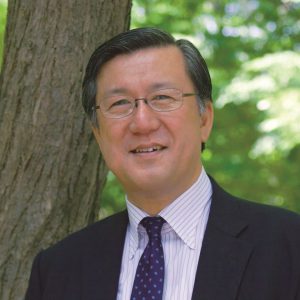 The Ainu Policy Promotion Act, which was enacted in May 2019, recognized the Ainu as an indigenous people by law for the first time, and includes measures to stimulate the local economy to support the self‐reliance of the Ainu people, as well as measures to eliminate discrimination. Based on this legislation, there is a budget of one billion yen this fiscal year for aid for municipalities with projects to promote Ainu culture, and at the end of September the decision was made to provide a total of 658.81 million yen to 13 municipalities for the first round of aid. In April 2020, Upopoy (the Symbolic Space for Ethnic Harmony) will open in Shiraoi, Hokkaido, including the National Ainu Museum, as a center for the revival and development of Ainu culture.
The FPCJ has invited Dr. Teruki Tsunemoto, Director of the Center for Ainu & Indigenous Studies at Hokkaido University, the only national research center in Japan specializing in research on indigenous peoples, to discuss the significance of the new law and the current state of policies related to the Ainu. Dr. Tsunemoto specializes in constitutional law, and since 2011 has been a member of the Council for Ainu Policy Promotion and Chair of the Working Group for Ainu Policy Promotion.
Date: November 28 (Thu), 2019, 14:00-15:30
Briefer: Dr. Teruki TSUNEMOTO, Professor of Law/ Director of the Center for Ainu and Indigenous Studies, Hokkaido University
Place: Foreign Press Center Japan(6th fl., Nippon Press Center Bldg)
Language: Japanese (with consecutive English interpretation)

【Reservation required: 40 openings available】 Due to the size of the venue, please apply in advance.  
*Embassy representatives and FPCJ supporting members may also attend the briefing as observers (admission free).
  In principle, only one person will be accepted from each organization.
  If all openings have been filled, your application may be rejected.
  Please note that FPCJ will not reply to your application, unless NO openings are available.
  Thank you for your understanding.
*No car park is available. Please use a nearby car park if you come by car.