Date : November 14, 2019
Possible Breakthroughs to Improve Japanese–South Korean Relations? (Mr. Kenichiro Sasae, President of the Japan Institute of International Affairs)
post date : 2019.11.05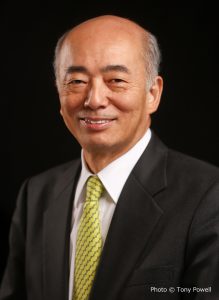 Japanese-South Korean relations continually worsening for more than a year has affected numerous areas, including the economy, trade, and security. Both countries have been looking for ways to improve relations, such as with the recent high-level meetings, one on October 24, when Prime Minister Shinzo Abe met South Korean Prime Minister Lee Nak-yon when the latter came to Japan for the imperial enthronement ceremony, and another on November 4, when Prime Minister Abe met President Moon Jae-in in Thailand when both leaders attended ASEAN-related summit meetings.
The FPCJ has invited former Director-General of the Asian and Oceania Affairs Bureau of the Ministry of Foreign Affairs, former Vice Minister for Foreign Affairs, and former Ambassador to the USA Kenichiro Sasae, now President and Director General of the Japan Institute of International Affairs, to speak about how Japan and South Korea can work towards improving bilateral relations.

Date: November 14 (Thurs), 2019, 11:00-12:30
Briefer: Mr. Kenichiro Sasae, President and Director General of the Japan Institute of International Affairs
Place: Foreign Press Center Japan (6th fl., Nippon Press Center Bldg)
Language: Japanese only (Either Japanese or English may be used for Q&A session)
【Reservation required: 40 openings available】 Due to the size of the venue, please apply in advance.  
*Embassy representatives and FPCJ supporting members may also attend the briefing as observers (admission free).
  In principle, only one person will be accepted from each organization.
  If all openings have been filled, your application may be rejected.
  Please note that FPCJ will not reply to your application, unless NO openings are available.
  Thank you for your understanding.
*No car park is available. Please use a nearby car park if you come by car.