Date : October 16, 2019
Imperial Succession Ceremonies—Matching the Times in Passing on Traditions (Dr. Keiko Hongo, Professor, Historiographical Institute the University of Tokyo)
post date : 2019.10.04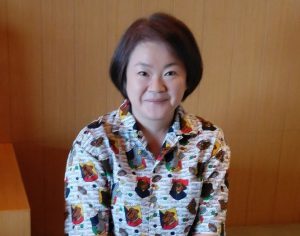 The series of imperial succession ceremonies are reaching their climax, with the Sokuirei-Seiden-no-Gi (enthronement ceremony) and Shukuga-Onretsu-no-Gi (parade) on October 22, followed by other Sokui-no-Rei (ceremonies related to the enthronement) continuing until the end of October.
The FPCJ has invited Dr. Keiko Hongo, an expert in medieval Japanese history and a professor at the Historiographical Institute of the University of Tokyo, who spoke at the government's preparation committee for the abdication and enthronement ceremonies, to speak from the perspective of a historian on how changes to match the times in passing on traditions can be seen in the imperial succession ceremonies.
Date: October 16 (Wed), 2019, 15:00-16:30
Briefer: Dr. Keiko Hongo, Professor, Historiographical Institute the University of Tokyo
Place: Foreign Press Center Japan (6th fl., Nippon Press Center Bldg)
Language: Japanese (with consecutive English interpretation)
【Reservation required: 40 openings available】 Due to the size of the venue, please apply in advance.  
*Embassy representatives and FPCJ supporting members may also attend the briefing as observers (admission free).
  In principle, only one person will be accepted from each organization.
  If all openings have been filled, your application may be rejected.
  Please note that FPCJ will not reply to your application, unless NO openings are available.
  Thank you for your understanding.
*No car park is available. Please use a nearby car park if you come by car.