Date : September 30, 2019
Healthcare, Nursing, and Employment in an Age of Living to 100 (Japan Research Institute Chairperson Yuri Okina)
post date : 2019.09.18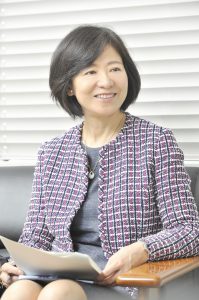 The percentage of Japan's population that is 65 years old or over increased to 28.1% in 2018, and the population aged 75 or over reached 14.2%. With the ratio of seniors expected to reach 30% by 2025, senior employment and social welfare systems including healthcare and nursing, which have a major financial impact, are becoming a critical issue in this age of living to 100. What kind of measures should be taken to deal with these issues?

The FPCJ has invited Dr. Yuri Okina, a researcher of financial systems, social welfare, and tax systems, member of a government council of healthcare and nursing experts, and chairperson of the Japan Research Institute, to discuss this topic.
Date: September 30 (Mon), 2019, 11:00-12:30
Briefer: Dr. Yuri Okina, Chairperson, Japan Research Institute
Place: Foreign Press Center Japan (6th fl., Nippon Press Center Bldg)

                                            Language: Japanese (with consecutive English interpretation)

【Reservation required: 40 openings available】 Due to the size of the venue, please apply in advance.  
*Embassy representatives and FPCJ supporting members may also attend the briefing as observers (admission free).
  In principle, only one person will be accepted from each organization.
  If all openings have been filled, your application may be rejected.
  Please note that FPCJ will not reply to your application, unless NO openings are available.
  Thank you for your understanding.
*No car park is available. Please use a nearby car park if you come by car.