Date : May 21, 2019
Is Japan Reluctant to Shift to a Cashless Society?—Current Situation and Outlook (Mr. Yuki Fukumoto, Researcher, NLI Research Institute Financial Research Department)
post date : 2019.05.08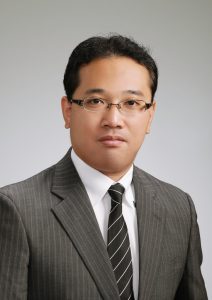 With the Golden Week holidays this year being an unprecedented ten days in length, long lines formed at banks in Japan as people went to withdraw money before the holidays, with some locations even running short on cash. As this shows, Japanese consumers prefer paying with cash, and cashless payments account for only around 20% of transactions, less than other developed nations. The national government has set a goal of increasing the percentage of cashless transactions to 40% by 2025. However, Japan also made moves towards a cashless society sooner than other nations did, such as prepaid cards for public telephones and trains or automatic withdrawals for utility payments, and recently mobile payment with smartphones has been rapidly growing in popularity.
The FPCJ has invited Mr. Yuki Fukumoto, Researcher of the  Financial Research Department
at NLI Research Institute, to discuss the shift to a cashless society in Japan, including its current situation, problems, and future outlook.
Date: May 21 (Tues), 2019, 14:00-15:30
Briefer: Mr. Yuki Fukumoto, Researcher, NLI Research Institute  Financial Research Department

Place: Foreign Press Center Japan (6th floor, Nippon Press Center Bldg)

Language: Japanese (with consecutive English interpretation)
【Reservation required: 40 openings available】 Due to the size of the venue, please apply in advance.  
*Embassy representatives and FPCJ supporting members may also attend the briefing as observers (admission free).
  In principle, only one person will be accepted from each organization.
  If all openings have been filled, your application may be rejected.
  Please note that FPCJ will not reply to your application, unless NO openings are available.
  Thank you for your understanding.
*No car park is available. Please use a nearby car park if you come by car.