Date : March 12, 2019
Women's Empowerment in Japan, WAW!/W20 – Toward G20 Summit (W20 Japan 2019 Co-chair Haruno Yoshida)
post date : 2019.02.01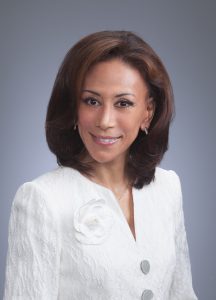 A "society where women can shine" is one of the goals of the Japanese government, and to that end they host the World Assembly for Women (WAW!), an international women's conference. This year's WAW!, the fifth, will take place on March 23 and 24, with the theme of "WAW! for Diversity." As Japan will be hosting this year's G20 Summit in June, the Women 20 (W20) conference, an engagement group that proposes policy recommendations related to women's economic participation to the G20, will be held concurrently. 2014 Nobel Peace Prize laureate Ms. Malala Yousafzai will be a keynote speaker, and in a first for WAW!, women foreign ministers and women in senior positions at international organizations will be participating as panelists.
The FPCJ has invited Ms. Haruno Yoshida, W20 Japan 2019 Co-chair, Chairperson and former President of BT Japan, and former Vice Chair of the Board of Councilors of the Keidanren, to speak about initiatives for women's empowerment in Japan, the state of womenomics, and the significance of the W20.
Date: March 12 (Tue), 2019, 14:00-15:30
Briefer: Ms. Haruno Yoshida, W20 Japan 2019 Co-chair
             (Chairperson and Former President,  BT Japan /
               Former Vice Chair, Board of Councilors, Keidanren)                      
Place: Foreign Press Center Japan (6th floor, Nippon Press Center Bldg)

Language: Japanese (with consecutive English interpretation)
【Reservation required: 40 openings available】 Due to the size of the venue, please apply in advance.  
*Embassy representatives and FPCJ supporting members may also attend the briefing as observers (admission free).
  In principle, only one person will be accepted from each organization.
  If all openings have been filled, your application may be rejected.
  Please note that FPCJ will not reply to your application, unless NO openings are available.
  Thank you for your understanding.
*No car park is available. Please use a nearby car park if you come by car.