Date : February 7, 2019
Development of Flying Cars (SkyDrive Inc. President Mr. Tomohiro Fukuzawa)
post date : 2019.02.01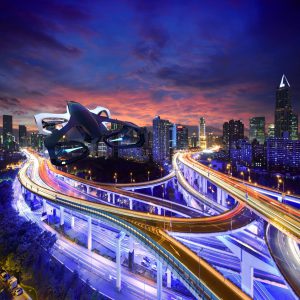 Development of "flying cars" has been receiving attention worldwide as a possibility for next-generation mobility, and with the Public-Private Conference for Future Air Mobility Revolution established by the Japanese government in August 2018 having released a roadmap in November 2018, efforts are underway to make flying cars a reality.
The FPCJ has invited one of the members of this Conference who is actively involved in developing flying cars, Mr. Tomohiro Fukuzawa, president of SkyDrive Inc. and representative director of Cartivator, to speak about the state of development of flying cars, the schedule for them to see actual use, and issues that remain to be solved. 
*For reference (briefing video): Video report: Japan's Strategy for Flying Cars (January 31, 2019)
Date: February 7 (Thu), 2019, 11:00-12:30
Place: Foreign Press Center Japan (6th floor, Nippon Press Center Bldg)
Language: Japanese (with consecutive English interpretation)
【Reservation required: 40 openings available】 Due to the size of the venue, please apply in advance.  
*Embassy representatives and FPCJ supporting members may also attend the briefing as observers (admission free).
  In principle, only one person will be accepted from each organization.
  If all openings have been filled, your application may be rejected.
  Please note that FPCJ will not reply to your application, unless NO openings are available.
  Thank you for your understanding.
*No car park is available. Please use a nearby car park if you come by car.