Date : January 24, 2019
Issues and Outlook for the Japanese Economy in 2019 (Dr. Motoshige Itoh, Professor, Faculty of International Social Sciences, Gakushuin University)
post date : 2018.12.21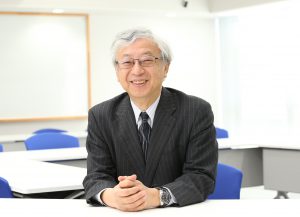 As of September 2018, the economic expansion that begun in December 2012 surpassed the "Izanagi boom" that took place in the late 1960s to become the second-longest boom since World War II. If it continues until January 2019, it will become the longest postwar boom, but annual average growth is only around 1%, and most people cannot tell the economy is doing well. Considering this situation and the consumption tax hike in October, 2019 will demonstrate the true worth of the economic management of the Abe administration as it enters its seventh year. Although new free trade frameworks are set to begin soon, with the TPP11 entering into force at the end of this month and the Japan-EU EPA in February next year, major changes are likely to occur which will affect the global economy, with continuing trade tensions between China and the US and the uncertainty over Brexit.
The FPCJ has invited Dr. Motoshige Itoh, a professor at the Faculty of International Social Sciences of Gakushuin University to discuss the issues and outlook for the Japanese economy in the new year.
Date: January 24 (Thurs), 2018, 14:00-15:30
Place: Foreign Press Center Japan (6th floor, Nippon Press Center Bldg)
Language: Japanese (with consecutive English interpretation)
【Reservation required: 40 openings available】
Due to the size of the venue, you must apply in advance. 
Thank you for your understanding. 
*Embassy representatives and FPCJ supporting members may also attend the briefing as observers (admission free).
  In principle, only one person will be accepted from each organization.
  If all openings have been filled, your application may be rejected.
  Please note that FPCJ will not reply to your application, unless NO openings are available.
  Thank you for your understanding.
*No car park is available. Please use a nearby car park if you come by car.