Date : November 30, 2018
CHAdeMO Fast Charging Protocol for Electric Vehicles – Joint Development with China to Create a Global Standard(Mr. Makoto Yoshida, Secretary General of CHAdeMO Assoc./General Manager at Nissan Motor Corp.)
post date : 2018.11.05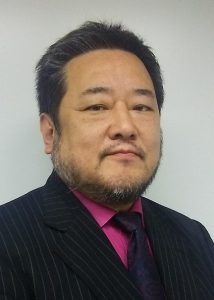 The CHAdeMO Association is promoting the adoption of the Japanese-developed CHAdeMO protocol for fast charging of electric vehicles. At the end of August this year, they announced a memorandum of understanding with a Chinese industry organization on sharing the same next-generation protocol.
The CHAdeMO Association plans to decide in 2020 on a high-power standard usable for buses and trucks as well as passenger vehicles, and if Japan and China shared a standard it would account for over 90% of the market, making it likely to become a global standard for electric vehicle chargers. 
 The FPCJ has invited Mr. Makoto Yoshida, Secretary General of the CHAdeMO Association and General Manager at Nissan Motor Corp., to speak about the current situation of joint development with China towards the creation of a global standard, and the future outlook. Established in March 2010, the CHAdeMO Association has 406 member organizations from 41 countries, with members including charger and electric vehicle manufacturers, power companies, local governments, and research institutes.
Date: November 30 (Fri), 2018, 10:30-12:00
Place: Foreign Press Center Japan (6th floor, Nippon Press Center Bldg)
Language: Japanese (with consecutive English interpretation)
【Reservation required: 40 openings available】 Due to the size of the venue, please apply in advance.  
*Embassy representatives and FPCJ supporting members may also attend the briefing as observers (admission free).
  In principle, only one person will be accepted from each organization.
  If all openings have been filled, your application may be rejected.
  Please note that FPCJ will not reply to your application, unless NO openings are available.
  Thank you for your understanding.
*No car park is available. Please use a nearby car park if you come by car.