Date : November 28, 2018
Opinions of the Japanese Public on the Imperial Family (Dr. Hideya KAWANISHI, Nagoya Univ. Associate Professor)
post date : 2018.10.25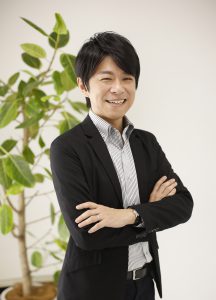 With the imperial succession taking place in less than six months, there has been significant interest in the emperor and the imperial system, as well as in the rituals and ceremonies involved. How did the Japanese people feel about the emperor during the change from the Showa era to the Heisei era, and how do they feel now with the next era soon to begin? How have those feelings changed, and what were the historical circumstances behind those changes?
The FPCJ has invited Dr. Hideya Kawanishi, an associate professor at the Nagoya University Graduate School of Humanities and author of books on the emperor including Emperor Akihito and Post-war Japan, to discuss this topic. Professor Kawanishi is an expert in Japanese history, and researches how the system of the emperor as the symbol of Japan was formed and developed, focusing in particular on the system's relationship with the mass media.
Date: November 28 (Wed), 2018, 9:30-11:00
Place: Foreign Press Center Japan (6th floor, Nippon Press Center Bldg)
Language: Japanese (with consecutive English interpretation)
【Reservation required: 40 openings available】 Due to the size of the venue, please apply in advance.  
*Embassy representatives and FPCJ supporting members may also attend the briefing as observers (admission free).
  In principle, only one person will be accepted from each organization.
  If all openings have been filled, your application may be rejected.
  Please note that FPCJ will not reply to your application, unless NO openings are available.
  Thank you for your understanding.
*No car park is available. Please use a nearby car park if you come by car.