Date : October 22, 2018
[CHANGE of SCHEDULE: Oct. 26 → 22(Mon)14:00] Japanese Politics and 150th Anniversary of Meiji Restoration (Dr. Yuichiro Shimizu, Professor, Keio University)
post date : 2018.09.18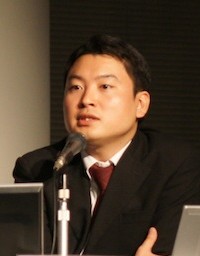 As this year marks the 150th anniversary of the Meiji Restoration, people within Japan  have been looking back over the major social reforms which were carried out over a short period, and debating the future of Japanese politics.
The FPCJ has invited Dr. Yuichiro Shimizu, a professor at Keio University and expert in Japanese politics, modern Japanese history, and oral history, to speak about the Meiji Restoration as the foundation of modern Japan, and how it influenced the structure of and issues existing in Japanese politics.     
Date: October 22 (Mon), 2018,14:00-15:30
           *NOTE: Date changed from October 26 (Fri)
Place: Foreign Press Center Japan (6th floor, Nippon Press Center Bldg)
Language: Japanese (with consecutive English interpretation)
【Reservation required: 40 openings available】
Due to the size of the venue, please apply in advance.  
*Embassy representatives and FPCJ supporting members may also attend the briefing as observers (admission free).
  In principle, only one person will be accepted from each organization.
  If all openings have been filled, your application may be rejected.
  Please note that FPCJ will not reply to your application, unless NO openings are available.
  Thank you for your understanding.
*No car park is available. Please use a nearby car park if you come by car.