Date : July 4, 2018
Moving Towards Legalizing Integrated Resorts Including Casinos (Dr. Ichiro Tanioka, President of Osaka University of Commerce)
post date : 2018.06.22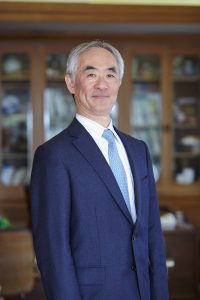 The House of Representatives passed a bill for allowing integrated resorts (IR), including casinos, during the plenary session. The ruling coalition intends to extend the current Diet session to ensure the bill is enacted this session. The bill includes stipulations on entrance fees and limits on frequency of entry, and allows for IRs in a maximum of three locations in the country. While there are hopes this bill will benefit the economy, stimulating tourism and creating jobs, there are also calls for measures to be put in place for gambling addiction and maintaining order.
The FPCJ has invited Dr. Ichiro Tanioka, President of the Osaka University of Commerce and a leading casino researcher, to discuss details about how the law will be implemented, including locations for IRs, and what measures will be taken to handle addiction and maintain order.
Date: July 4 (Wed), 2018, 14:00-15:30
Place: Foreign Press Center Japan (6th floor, Nippon Press Center Bldg)
Language: Japanese (with consecutive English interpretation)
【Reservation required: 40 openings available】
Due to the size of the venue, you must apply in advance. 
Thank you for your understanding. 
*Embassy representatives and FPCJ supporting members may also attend the briefing as observers (admission free).
In principle, only one person will be accepted from each organization.
If all openings have been filled, your application may be rejected.
Please note that FPCJ will not reply to your application, unless NO openings are available.
Thank you for your understanding.
*No car park is available. Please use a nearby car park if you come by car.