Date : June 27, 2018
Japanese Response to US-China Trade Tensions (Keio Univ. Prof. Fukunari KIMURA) 
post date : 2018.06.02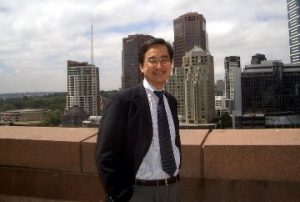 There have been concerns that the recent rise of protectionism in the global economy, and trade tensions between the US and China, run contrary to the system of free trade based on multilateral fair rules. There is significant interest in how Japan will respond to this situation, and whether it will take a leadership role in maintaining the free trade system.
     With increasing momentum to conclude the the RCEP (Regional Comprehensive Economic Partnership) within the year, and for the TPP-11 to take effect within the year, the FPCJ has invited international trade expert Dr. Fukunari KIMURA, Professor of Keio University, to speak about these topics.
Date: June 27 (Wed), 2018, 11:00-12:30
Language: Japanese (with consecutive English interpretation)
Place: Foreign Press Center Japan (6th fl., Nippon Press Center Bldg.)
【Reservation required: 40 openings available】

Due to the size of the venue, you must apply in advance.  Thank you for your understanding. 
*Embassy representatives and FPCJ supporting members may also attend the briefing as observers 
    (admission free).
  In principle, only one person will be accepted from each organization.
  If all openings have been filled, your application may be rejected.
  Please note that FPCJ will not reply to your application, unless NO openings are available.
  Thank you for your understanding.
*No car park is available. Please use a nearby car park if you come by car.