Date : June 20, 2018
The Japanese Economy and the 2018 Basic Policy on Economic and Fiscal Management and Reform (Ms. Tomoko Hayashi, Deputy Director-General of Economic Research Bureau, Cabinet Office)
post date : 2018.06.06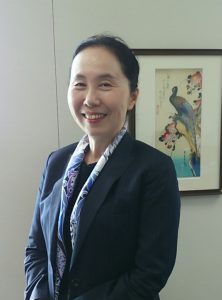 A Cabinet decision on the Basic Policy on Economic and Fiscal Management and Reform, guidelines for the government when drafting the budget and revising the tax system, is again expected in June this year. The 2018 Basic Policy is expected to include guidelines for a "human resources development revolution" and a "productivity revolution," as well as for fiscal consolidation.
The FPCJ has invited Ms. Tomoko Hayashi, Deputy Director-General of the Cabinet Office Economic Research Bureau, to discuss the current state of the Japanese economy and the 2018 Basic Policy. Don't miss this rare chance!
Date: June 20 (Wed), 2018, 14:00-15:30
Place: Foreign Press Center Japan (6th floor, Nippon Press Center Bldg)
Language: Japanese (with consecutive English interpretation)
【Reservation required: 40 openings available】
Due to the size of the venue, you must apply in advance. 
Thank you for your understanding. 
*Embassy representatives and FPCJ supporting members may also attend the briefing as observers (admission free).
In principle, only one person will be accepted from each organization.
If all openings have been filled, your application may be rejected.
Please note that FPCJ will not reply to your application, unless NO openings are available.
Thank you for your understanding.
*No car park is available. Please use a nearby car park if you come by car.