Date : April 13, 2018
Revising the Basic Energy Plan (Dr. Takeo Kikkawa, Professor, Department of Management of s Technology (MOT), Tokyo University of Sciences Graduate School of Business Administration)
post date : 2018.03.04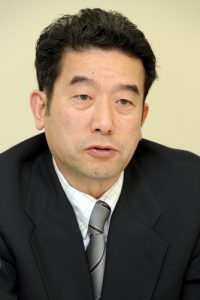 The Japanese government has been preparing to make revisions to the Basic Energy Plan which was approved in 2014, after the Fukushima Daiichi Nuclear Power Plant accident. The Basic Energy Plan indicates medium to long-term policy guidelines for the next ten to twenty years, with revisions every three to four years, and there is significant interest in how the revisions will position nuclear and renewable energy.
The FPCJ has invited Dr. Takeo Kikkawa, a professor at the Tokyo University of Science and expert in the energy industry who is also a member of a government panel of experts, to speak about revising the Basic Energy Plan.
Date: April 13 (Fri), 2018, 11:00-12:30  
Place: Japan National Press Club Press Conference Room (*)
Language: Japanese/English (with consecutive interpretation)
Embassy representatives and FPCJ supporting members may also attend the briefing as observers (admission free).
*Change of Venue
As the FPCJ Conference Room will be undergoing renovations, this press briefing will be held at the Japan National Press Club Conference Room on the 9th floor of the same building.
Access: https://www.jnpc.or.jp/english/map    Please use a nearby car park if you come by car.