Date : March 29, 2018
Towards the Olympic and Paralympic Games Tokyo 2020 (Mr. Toshiro Muto, CEO, Tokyo Organising Committee of the Olympic and Paralympic Games)
post date : 2018.03.09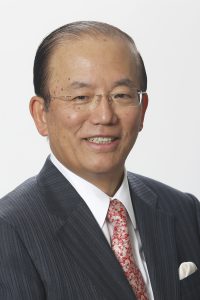 With the Pyeongchang Olympic and Paralympic Games hosted in South Korea over, the baton has been passed on to the 2020 Games in Tokyo.
The FPCJ has invited Mr. Toshiro Muto, CEO of Tokyo Organising Committee of the Olympic and Paralympic Games, to speak about preparations for the Tokyo Games, and initiatives to bring about positives changes in the world through the power of sports, including unity in diversity and creating an Olympic and Paralympic legacy. Don't miss this rare chance!
Date: March 29 (Thurs), 2018, 14:00-15:30
Place: Foreign Press Center Japan (6th floor, Nippon Press Center Bldg)
Language: Japanese (with consecutive English interpretation)
*Embassy representatives and FPCJ supporting members may also attend the briefing as observers (admission free).
*No car park is available. Please use a nearby car park if you come by car.