Date : March 7, 2018
Recovery in Fukushima, 7 Years After the Great East Japan Earthquake and Fukushima Daiichi Nuclear Accident (Mr. Masao Uchibori, Governor of Fukushima Prefecture)
post date : 2018.02.02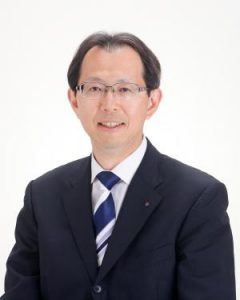 Nearly seven years have passed since the Great East Japan Earthquake. Fukushima Prefecture was seriously damaged not only by the earthquake and tsunami, but also by the accident at the Tokyo Electric Power Company's Fukushima Daiichi Nuclear Power Station.
The prefecture has been working continuously to eliminate misconceptions and make accurate information about the safety of products made in Fukushima available, and to prepare the proper living conditions in towns which have had their evacuation orders lifted so that residents may return.
The FPCJ has invited Mr. Masao Uchibori, Governor of Fukushima Prefecture, to speak about these efforts and the state of recovery. Don't miss this rare chance!
Date: March 7 (Wed), 2018, 15:00-16:00
Place: Foreign Press Center Japan (6th floor, Nippon Press Center Bldg)
Language: Japanese (with consecutive English interpretation)
*Embassy representatives and FPCJ supporting members may also attend the briefing as observers (admission  free).
*No car park is available. Please use a nearby car park if you come by car.