Date : February 2, 2018
Development and Implementation of Nursing-Care Robots (Dr. Hirohisa Hirukawa, Director, Robot Innovation Research Center, AIST)
post date : 2018.01.11
There will be demonstrations of these nursing-care robots at the briefing.
*Photo/Video OK:
1. HUG (mobility support robot) http://nfa.fuji.co.jp/e/products/Hug/
2. RT2 (walking assistant robot) https://www.rtworks.co.jp/product/pdf/rt2.pdf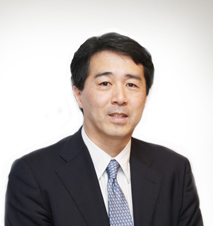 Over 25% of Japan's population are seniors. With the population structure changing rapidly in recent years due to a declining birthrate and aging population, and the lack of workers and heavy labor involved in the nursing-care industry, development and adoption of robots for use in nursing care has been progressing.
The FPCJ has invited robotics expert Dr. Hirohisa Hirukawa, Director of the Robot Innovation Research Center at the National Institute of Advanced Industrial Science and Technology (AIST), to discuss the front line of nursing-care robot development and implementation. 
Date: February 2 (Fri), 2018, 14:00-15:30
Place: Foreign Press Center Japan (6th floor, Nippon Press Center Bldg)
Language: Japanese (with consecutive English interpretation)
*Embassy representatives and FPCJ supporting members may also attend the briefing as observers (admission  free).
*No car park is available. Please use a nearby car park if you come by car.