Date : October 30, 2017
President Trump's First Visit to Japan and Japan-US Relations (Dr. Toshihiro Nakayama, Professor, Keio University)
post date : 2017.09.16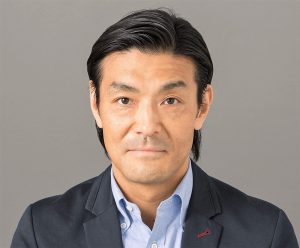 President Trump's first visit to Japan is planned to take place in early November. Topics expected to be discussed at the Japan-US summit include how to handle North Korea as it continues to carry out nuclear tests and launch ballistic missiles, strengthening the Japan-US alliance, and economic issues.
In advance of President Trump's visit, the FPCJ has invited Keio University Professor Toshihiro Nakayama to speak about Japan-US relations since the beginning of the Trump administration, as well as at the meaning behind President Trump's visit to Japan and the future of bilateral relations.
Date:  October 30 (Mon), 2017, 11:00-12:30                                                

Place: Foreign Press Center Japan (6th fl., Nippon Press Center Bldg.)
Language: Japanese (with consecutive English interpretation)
*Embassy representatives and FPCJ supporting members may also attend the briefing as observers 
    (admission free).
*No car park is available. Please use a nearby car park if you come by car.