Date : October 18, 2017
Women and Work Style Reform : Ms. Haruno Yoshida, President, BT Japan (Vice Chair, Board of Councilors, Keidanren)
post date : 2017.08.10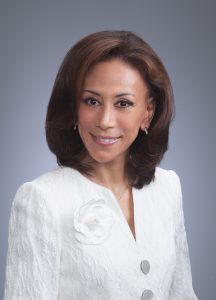 With the creation of "a society in which all women shine" now a foundation for Japanese government policies, changes have begun to spread to businesses and society as a whole. However, many problems remain when it comes to ensuring work-life balance: long working hours, the lack of daycare facilities, the number of "non-regular" workers, and Japanese views on the roles of men and women. On November 1 and 2, the World Assembly for Women (WAW! 2017) will be held in Tokyo.
The FPCJ has invited Ms. Haruno Yoshida, who in 2015 became the first female executive appointed to the Keidanren and was the only Japanese person on Fortune magazine's 2017 list of the World's 50 Greatest Leaders, to speak about the "Society 5.0" vision being proposed by the government that will allow more diverse lifestyles for women through technological revolution, and about the current state of and future outlook for women working in Japan.
Date:  October 18 (Wed), 2017, 14:00-15:30                                                

Place: Foreign Press Center Japan (6th fl., Nippon Press Center Bldg.)
Language: Japanese (with consecutive English interpretation)
*Embassy representatives and FPCJ supporting members may also attend the briefing as observers 
    (admission free).
*No car park is available. Please use a nearby car park if you come by car.