Date : August 9, 2017
Preventing Nuclear Terrorism and Japan's Contribution (Mr. Yosuke Naoi, Director, Integrated Support Center for Nuclear Nonproliferation and Nuclear Security (ISCN))
post date : 2017.06.18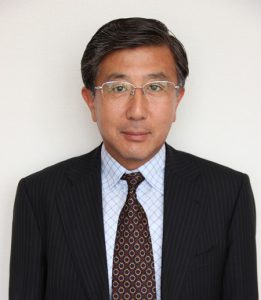 With concern over terrorism growing worldwide, Japan is being expected to make greater contributions to the international community in the area of nuclear security. At the June 2017 Plenary Meeting of the Global Initiative to Combat Nuclear Terrorism (GICNT), held in Japan for the first time, the Japanese government demonstrated its stance on strengthening measures against nuclear terrorism in view of the Tokyo 2020 Olympic and Paralympic Games.
The FPCJ has invited Mr. Yosuke Naoi, Director of the Integrated Support Center for Nuclear Nonproliferation and Nuclear Security (ISCN), which was established by the Japan Atomic Energy Agency (JAEA) to contribute to improving nuclear security in Asia. He will speak about existing measures to prevent nuclear terrorism and the challenges involved, as well as the JAEA's contributions to the international community through technology development and support for capacity building development.
Time & Date: August 9 (Wed), 2017, 11:00- 12:30
Language: Japanese (with consecutive English interpretation)
Place: FPCJ (6F Nippon Press Center Bldg., 2-2-1Uchisaiwai-cho, Chiyoda-ku, Tokyo)
*Note: No car parking space available. 
※ FPCJ supporting members and embassy representatives may also attend the briefing as observers (admission free). If you plan to attend, please let us know your name, organization and country of affiliation by e-mail (cp@fpcjpn.or.jp). Please note that FPCJ will not reply to your application.