Date : July 13, 2017
The Fate of the West, and the implications for Japan (Mr. Bill Emmott, Former Editor in Chief of The Economist)
post date : 2017.06.28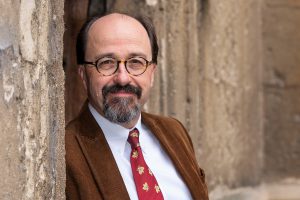 The FPCJ has invited Mr. Bill Emmott, former editor in chief of The Economist, to speak about major changes in the international community and about Japan's economic and political situation. With the rise of populism and nationalism around the world, how should Japan act in order to contribute to global society?
Mr. Emmott, who has covered Japan as a journalist for over 30 years (and as the Japan Bureau Chief for The Economist from 1983-1986), will analyze this topic from a number of angles. He will be in Japan for the Japanese language release of his latest book, The Fate of the West: The Battle to Save the World's Most Successful Political Idea. (Photo (c) John CairnsJohn Cairns)
Date:   July 13 (Turs.), 2017, 10:00-11:30                                               
Place:  Foreign Press Center Japan (6F Nippon Press Center Bldg.)
*No car park is available. Please use a nearby car park if you come by car.
Language: English (with consecutive Japanese interpretation)
※ FPCJ supporting members and embassy representatives may also attend the briefing as observers (admission free).