Date : May 15, 2017
South Korean Presidential Election and Japan-ROK Relations (Mr. Hideki Okuzono, Associate Professor, University of Shizuoka)
post date : 2017.04.27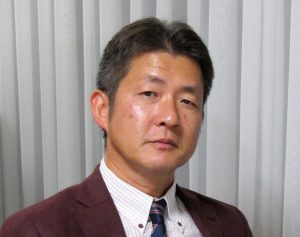 With the impeachment of former President Park Geun-hye, a presidential election will be held in South Korea on May 9. A major point of interest is how the new administration will approach relations with the Japanese government.
The FPCJ has invited Mr. Hideki Okuzono, an associate professor at the University of Shizuoka and deputy director of the university's Center for Korean Studies, to speak about the future of Japan-South Korea relations, and issues such as the agreement on comfort women, considering the results of the election.
Time & Date: May 15 (Mon), 2017, 14:00- 15:30
Language: Japanese (with consecutive English interpretation)
Place: FPCJ (6F Nippon Press Center Bldg., 2-2-1Uchisaiwai-cho, Chiyoda-ku, Tokyo)
[Access] https://fpcj.jp/en/about/access/
※ FPCJ supporting members and embassy representatives may also attend the briefing as observers (admission free).
※ No car parking space available. Please use a nearby car park if necessary.