Date : February 15, 2017
Earthquakes and Volcanic Activity in Japan (Prof. Naoshi Hirata, University of Tokyo Earthquake Research Institute, and Head of Earthquake Research Institute Prediction Research Center)
post date : 2017.02.03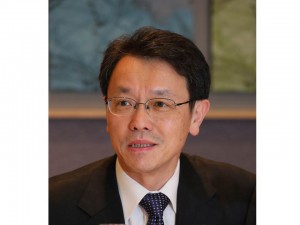 Nearly six years have passed since the Great East Japan Earthquake. Since then, major damage was caused by the Kumamoto earthquakes in April last year. In addition to the risk of aftershocks from the 2011 earthquake off the Pacific coast of Tōhoku (Great East Japan Earthquake) such as the shindo 6 Lower earthquake centered in northern Ibaraki prefecture near the end of last year, there is also an increasing awareness of the necessity to prepare for future major earthquakes such as a Nankai Trough earthquake or an earthquake with its epicenter located directly below Tokyo. The Kumamoto earthquakes and eruption of Mount Ontake have drawn attention to how information on danger can be used for disaster risk reduction.
The FPCJ has invited Mr. Naoshi Hirata, professor at the University of Tokyo Earthquake Research Institute, head of the Earthquake Research Institute Prediction Research Center, and chairman of the government's Earthquake Research Committee, to discuss the latest information about major earthquakes and volcanic activity in Japan, as well as the current state of how information is provided to the public. Don't miss this rare chance!
Date: February 15 (Wed), 2017, 12:00-13:30
Place: Foreign Press Center Japan (6th fl., Nippon Press Center Bldg.)
Language: Japanese (with consecutive English interpretation)
Lunch: You may bring in a light meal to eat quietly during the briefing
*Embassy representatives and FPCJ supporting members may also attend the briefing as observers  (admission free).
*No car park is available. Please use a nearby car park if you come by car.