Date : January 17, 2017
Outlook for Japanese Foreign Policy in 2017 (Dr. Ken Jimbo, Associate Professor, Keio University)
post date : 2017.01.01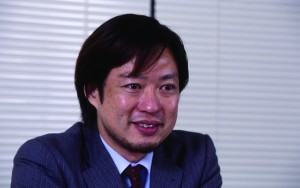 The current Abe administration is in its fifth year in 2017. Current interest in Japanese foreign policy issues and strategy is high, focusing on the results of the Japan-Russia summit meeting last month, building relations with the new American administration starting this month, and the response to actions surrounding Brexit. The instable political situation in neighboring South Korea and the nature of the new US administration's relations with China and Russia are also key points.
The FPCJ has invited foreign policy and security expert Dr. Ken Jimbo, Associate Professor at the Faculty of Policy Management of Keio University, to speak on the outlook for Japanese foreign policy in 2017. 
Date:  January 17 (Tue.), 2017, 14:30-16:00     
Place: Foreign Press Center Japan (6th floor, Nippon Press Center Bldg)
Language: Japanese (with consecutive English interpretation)
*Embassy representatives and FPCJ supporting members may also attend the briefing as observers (admission free).
*No car park is available. Please use a nearby car park if you come by car.