Date : November 11, 2016
IoT—Japan's Strategy and International Competitiveness (Dr. Jun Murai, Dean and Professor, Faculty of Environment and Information Studies, Keio University)
post date : 2016.11.04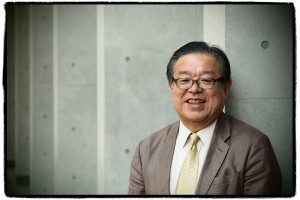 The movement to implement the Internet of Things (IoT), adding network connectivity to various objects in order to increase their convenience, is picking up pace around the world. The IoT Acceleration Consortium was established in Japan in October, 2015, in a collaboration between industry and academia. By cooperating with organizations in the US and Germany, which are leaders in this field, efforts are underway to establish international standards.
The FPCJ has invited Dr. Jun Murai, Chairman of the IoT Acceleration Consortium, and Dean and Professor of the Faculty of Environment and Information Studies at Keio University, to discuss Japan's IoT strategy and international competiveness. Don't miss this rare chance!
Date: November 11 (Fri), 2016, 14:30-16:00

Place: Foreign Press Center Japan (6th floor, Nippon Press Center Bldg)
Language: Japanese (with consecutive English interpretation)
*Embassy representatives and FPCJ supporting members may also attend the briefing as observers  (admission free).
*No car park is available. Please use a nearby car park if you come by car.