Date : November 18, 2016
Issues for and Future Outlook of Greater Participation by Women in Japanese Society (Dr. Machiko Osawa, Professor/Director of RIWAC, Japan Women's University)
post date : 2016.11.01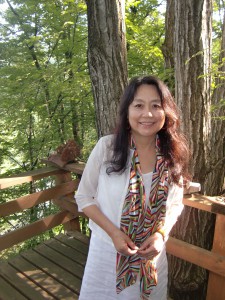 Greater participation by women in society is a key issue being promoted by the Japanese government. As one aspect of "creating a society in which all women can shine," the World Assembly for Women (WAW!) will be held in Tokyo for the third year on December 13 and 14.
In advance of this assembly, the FPCJ has invited Dr. Machiko Osawa, Professor and Director of the Research Institute for Women and Careers (RIWAC) at Japan Women's University, to speak about issues for and the future outlook of greater participation by women in Japanese society.
Date:  November 18 (Fri), 2016, 10:30-12:00
Place: Foreign Press Center Japan (6th floor, Nippon Press Center Bldg)
Language: Japanese (with consecutive English interpretation)
*Embassy representatives and FPCJ supporting members may also attend the briefing as observers (admission free).
*No car park is available. Please use a nearby car park if you come by car.