Date : October 26, 2016
Turning Japan's Declining Population into an Opportunity (Ms. Yumiko Murakami, Head of OECD Tokyo Centre)
post date : 2016.09.12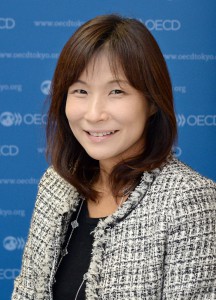 Population decline, decreasing birthrate, aging population, labor shortage: The current situation in Japan, generally spoken of negatively, can also be seen as an opportunity. "It would not be going too far to say that almost no other country but Japan has the right conditions to use a declining birthrate and aging population as positive factors for economic growth, and for relative superiority in business. Technology stealing jobs from humans can be welcomed thanks to the critical labor shortage faced by Japan, with nearly full employment."
The FPCJ has invited Ms. Yumiko Murakami, Head of the OECD Tokyo Centre and author of the book quoted above, Using Population Decline as a Weapon—Japan's Strengths as Seen in International Comparative Statistics (August 2016, Japanese only), to speak about turning Japan's declining population into an opportunity.
Date:  October 26 (Wed), 2016, 14:00-15:30
Place: Foreign Press Center Japan (6th floor, Nippon Press Center Bldg)
Language: Japanese and English
*Embassy representatives and FPCJ supporting members may also attend the briefing as observers (admission free).
*No car park is available. Please use a nearby car park if you come by car.