Date : October 17, 2016
Towards Working-style Reform (Dr. Naohiro Yashiro, the Faculty of Global Business, Showa Women's University)
post date : 2016.09.14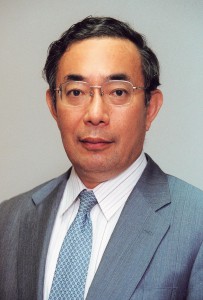 After reshuffling his cabinet in August, Prime Minister Abe declared reforming the working style in Japan the cabinet's greatest challenge, promising to rectify the problem of long working hours and make equal pay for equal work a reality. With the establishment of the Council to Realize Working-style Reform and the Promotion Office to Realize Working-style Reform, reform efforts have begun in earnest ahead of the September 26 extraordinary Diet session.
The FPCJ has invited Dr. Naohiro Yashiro of the Faculty of Global Business at Showa Women's University, an expert on labor issues who has argued for reforms for many years and a former member of the government's Council on Economic and Fiscal Policy and Regulatory Reform Committee, to speak about working-style reform. Don't miss this rare chance!
Date: October 17 (Mon), 2016, 14:00-15:30

Place: Foreign Press Center Japan (6th floor, Nippon Press Center Bldg)
Language: Japanese (with consecutive English interpretation)
*Embassy representatives and FPCJ supporting members may also attend the briefing as observers  (admission free).
*No car park is available. Please use a nearby car park if you come by car.