Date : July 21, 2016
Can Japan Win in the Field of Artificial Intelligence? ( Dr. Yutaka Matsuo, Project Associate Professor, School of Engineering, The University of Tokyo)
post date : 2016.07.01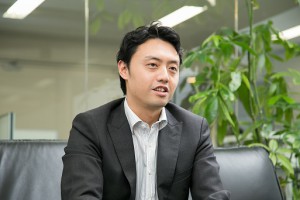 In April this year, as part of its economic growth strategy the Japanese government announced the creation of the Artificial Intelligence Technology Strategy Council to accelerate research in artificial intelligence (AI) and to promote its application and industrialization. The Japan Revitalization Strategy 2016, a new growth strategy which received cabinet approval in June, is built on a fourth industrial revolution brought about by AI and robots. With Japan said to be lagging behind the U.S. and Europe when it comes to AI research, interest is growing in whether it will it be able to compete with the rest of the world in this field, and in what strategies will be used to encourage the application and industrialization of AI technology.
The FPCJ has invited Dr. Yutaka Matsuo, a Project Associate Professor at the University of Tokyo School of Engineering, to discuss this topic. Don't miss this rare chance!
Date: July 21 (Thurs), 2016, 10:30-12:00

Place: Foreign Press Center Japan (6th floor, Nippon Press Center Bldg)
Language: Japanese (with consecutive English interpretation)
*Embassy representatives and FPCJ supporting members may also attend the briefing as observers  (admission free).
*No car park is available. Please use a nearby car park if you come by car.