Date : June 20, 2016
The Upper House Election and Japanese Politics (Prof. Harukata Takenaka, The National Graduate Institute for Policy Studies (GRIPS))
post date : 2016.04.07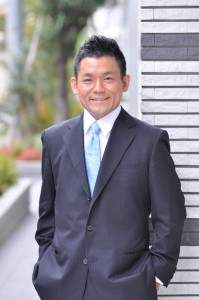 The main issues for the House of Councillors election planned for July this year will likely be the TPP, security legislation, lack of daycare spaces, and the effectiveness of Abenomics and the consumption tax increase. Topics such as the effects of the lowered voting age and movements of the various parties, including electoral cooperation among the opposition parties, are being looked at closely. The FPCJ has invited Dr. Harukata Takenaka, a professor at the National Graduate Institute for Policy Studies (GRIPS), to discuss the political situation leading up to the Upper House election. Don't miss this rare chance! 
Date: June 20 (Mon), 2016, 14:30-15:30

Place: Foreign Press Center Japan (6th floor, Nippon Press Center Bldg)
Language: English only
 *Embassy representatives and FPCJ supporting members may also attend
   the briefing as observers (admission free).
                                            *No car park is available. Please use a nearby car park if you come by car.