Date : May 9, 2016
Current and Future Anti-Terrorism Measures in Japan (Prof. Shirou Kawamoto, College of Risk Management, Nihon University)
post date : 2016.04.02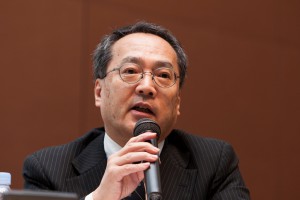 With international cooperation in response to the threat of terrorism being a growing issue, coupled with Japan hosting the G7 Ise-Shima Summit in May and the Olympic and Paralympic Games in 2020, there is increased interest in Japan's anti-terrorism measures and in what measures it should take in cooperation with international society.
The FPCJ has invited Professor Shirou Kawamoto, from the College of Risk Management at Nihon University, to speak about this topic.  Professor Kawamoto is an expert on anti-terrorism and trends in international terrorism who previously worked at the Security Bureau of the National Police Agency and other institutions, and researched international anti-terrorism and risk management at the Council for Public Policy. Don't miss this rare chance! 
Time & Date: May 9 (Mon), 2016, 14:00-15:30                                              
Place: Foreign Press Center Japan (6th floor, Nippon Press Center Bldg)
Language: Japanese (with consecutive English interpretation)
*Embassy representatives and FPCJ supporting members may also attend the briefing as observers (admission free).
*No car park is available. Please use a nearby car park if you come by car.