Date : April 18, 2016
Global Conference of Parliamentarians on Population and Development Toward the 2016 G7 Ise-Shima Summit (Hon. Prof. Keizo Takemi, MP, AFPPD Chair)
post date : 2016.04.10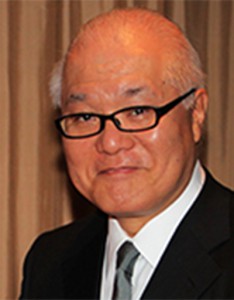 On April 26 and 27, 2016, the Global Conference of Parliamentarians
on Population and Development (GCPPD 2016) will be held in Tokyo.  
The Conference, attended by about 100 parliamentarians from 70
countries (TBD) around the world and 50 representatives from IOs,
CSOs and the private sector, will mainly discuss the 2030 Agenda
for Sustainable Development set by the United Nations last September.
The GCPPD aims to encourage political action by global parliaments,
leveraging the G7 Summit to help ensure that critical issues such as 
population and development are tackled worldwide without delay.
Prior to the meeting, the FPCJ has invited Hon. Professor Takemi Keizo,
MP, Chair of the Asian Forum of Parliamentarians on Population and 
Development (AFPPD) and GCPPD co-organizer, to speak about the 
Conference.  Don't miss this rare chance.
Date: April 18 (Mon), 2016, 14:00-14:40  
Briefer: Hon. Professor Keizo Takemi, Member of the House of Councilors,
             Chair of the Asian Forum of Parliamentarians on Population and Development (AFPPD)
Place: Foreign Press Center of Japan (6th floor, Nippon Press Center Bldg)
Language:  Japanese (with consecutive English interpretation)
                       *NOTE: Changed from "ENGLISH only" 

 *Embassy representatives and FPCJ supporting members may also attend the briefing as observers
      (admission free).
*No car park is available. Please use a nearby car park if you come by car.